Nearly a month has passed since NECC recalled three lots of its contaminated epidural steroid. In that time, 304 people have contracted fungal meningitis, 23 people have died, four people have developed shoulder, elbow, hip, or knee infections, and health officials have raided the compounding pharmacy. Now, we're beginning to learn what they discovered.
Yesterday, the Massachusetts Department of Public Health released a nine-page document of preliminary findings. Since September 26, the DPH has photographed NECC's facility, reviewed the pharmacy's policies and procedures and records, and spoken with Barry J. Cadden, Glenn A. Chin, and Lisa Conigliaro-Cadden – NECC's top pharmacists, according to unionleader.com.
As the Wall Street Journal reported on Monday, NECC:
Failed to sterilize its products for the minimum amount of time (20 minutes) required to assure sterility;
Neglected to test manufacturing equipment as often as industry standards require; and
Allowed unsanitary conditions such as soiled floor mats and a leaking boiler in the clean room in which drugs were stored and packaged.
Air filters and other filtration devices work to keep a clean room as contaminate-free as possible, per eHow.com. For that same reason, pharmacy technicians must wear face masks and gloves and are limited to what jewelry and cosmetics they can wear in a clean room. Yet, one NECC worker told CBS News that NECC technicians neglected to wear hair nets or gloves, and numerous online sources have reported that leaking boilers have killed people by emitting carbon monoxide.
Leaking water "created an environment in which contaminations could have occurred," Massachusetts health department official Madeleine Biondolillo told reporters. Investigators took a sample from the pool of water but have not yet received lab results.
The most incriminating evidence against NECC in the current fungal meningitis outbreak appeared on page four of DPH's document.
"NECC distributed two of the recalled lots of methylprednisolone acetate (PF) 80 MG/ML prior to receiving results of sterility testing," it read. "Lot 06292012@26 was prepared on June 29, 2012. Final sterility testing was completed on July 17, 2012. Two shipments of product were made prior to the final sterility tests being received."
In short, as WSJ reported, on 13 occasions NECC shipped its products before receiving the ok from an outside lab that tested them for safety.
Tennessee Department of Health spokesman Woody McMillin has stated that the aforementioned lot, Lot 6, "was the source of infection in the majority of our patients," according to NBC News. Tennessee has been the hardest hit state with 70 cases of fungal meningitis and nine deaths.
Related posts:
NECC News: FDA Revoked NECC Customer & Product List Monday, Released New List Wednesday
NECC News: Age Is Only a Number in Fungal Meningitis Lawsuits
NECC News: FDA Letter to NECC May Answer Senators' and Consumers' Questions re: Meningitis Outbreak
NECC News: Ohio Clinics from Akron to Zanesville that Received NECC Drugs May-October 2012
NECC News: Fungal Meningitis Lawsuits Filed in Minnesota, Michigan, New Jersey, Tennessee, and Virginia (updated October 17)
NECC News: NECC Cuts Jobs, FDA Investigates More Products
NECC News: Two More Injections Possibly Linked to Fungal Meningitis Outbreak per FDA
House of Representatives Wants to Speak with NECC and Woman Files First Meningitis Lawsuit
NECC Loses Ohio License and 2004 Meningitis Lawsuit Comes to Light
What Epidural Steroid Patients Need to Know about the NECC Fungal Meningitis Outbreak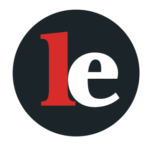 The Legal Examiner and our Affiliate Network strive to be the place you look to for news, context, and more, wherever your life intersects with the law.