New reports this week suggest Johnson & Johnson is prepared to increase its settlement offer over defective artificial hips by at least 50%.  Back in January, J&J reportedly offered $2 billion to resolve more than 10,000 lawsuits over its recalled metal-on-metal hip implants.  This week, Bloomberg News reported that J&J had discussed paying more than $3 billion to settle the claims.  Bloomberg reports that Johnson & Johnson may be willing to pay more than $300,000 per individual case.
A number of bellwether trials set over the new few months are likely pushing both sides to resolve the litigation.  There are seven trials scheduled between September and January.  Currently, the sides are split in court decisions on the claims.  Plaintiffs won the first trial, resulting in an $8.3 million verdict.  However, DePuy prevailed in the second trial.
For their part, plaintiffs in the cases are preparing for trial.  Any good trial lawyer will tell you that you never stop preparing until the last "i" is dotted and the last "t" crossed on any settlement agreement.
That said, Bloomberg provided a broad outline of the settlement framework:
While settlement talks continue, J&J and lawyers for hip claimants have agreed on the broad outline of a so-called "global settlement" covering all U.S. cases….

Any overall accord would compensate patients based on such factors as age, extent of injuries and whether they had one or more surgeries to replace defective implants….  Negotiators would likely rank those and other factors on a matrix or grid….

"J&J's strategy will be to find a way to negotiate a grid to settle each of the claims based on five or six variables that could be plugged in and changed up or down to determine the value of any claim."

– Bloomberg News
However, several obstacles remain – including how long Johnson & Johnson may have to pay future claims, reimbursement of Medicare, and compensation for more severe injuries.
The problems resulting from the 93,000 recalled hip implants have been well-documented. These hips tend to fail sooner and require replacement more quickly than other artificial hip products.
In addition to orthopedic failures requiring additional revision surgeries, metal-on-metal artificial hips may permit grinding of the metal particles, which are then released into the patients bloodstream causing metal toxicity. As the New York Times reported in 2011, the results are gruesome:
"As surgeons here sliced through tissue surrounding a failed artificial hip in a 53-year-old man, they discovered what looked like a biological dead zone. There were matted strands of tissue stained gray and black; a large strip of muscle near the hip no longer contracted."
The Times cited a New England Journal of Medicine study that found that metal-on-metal artificial hips failed at 3 times the rate of other artificial hips. The problems have gotten so bad, the FDA ordered an in-depth study of metal-on-metal artificial hip systems. However, the FDA is leaving it up to each individual manufacturer how to conduct its study.
Remarkably, most medical devices recalled by the FDA in recent years because of deaths or life-threatening problems were approved under less stringent regulations that did not require human testing — meaning the devices were never tested in human patients before being implanted into hundreds of thousands of people.
Making matters worse, not only are these devices not properly tested, but the hip manufacturers pay doctors to actively promote the defective products. DePuy paid more than $80 million to doctors across the country to promote, research, and consult on DePuy's defective hips.
Read More:
© Copyright 2013 Brett A. Emison
Follow @BrettEmison on Twitter.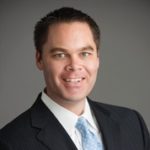 Brett Emison is currently a partner at Langdon & Emison, a firm dedicated to helping injured victims across the country from their primary office near Kansas City. Mainly focusing on catastrophic injury and death cases as well as complex mass tort and dangerous drug cases, Mr. Emison often deals with automotive defects, automobile crashes, railroad crossing accidents (train accidents), trucking accidents, dangerous and defective drugs, defective medical devices.