With million dollar fungal meningitis outbreak lawsuits now filed in Minnesota, Michigan, Tennessee, Virginia, and Indiana, a former federal prosecutor in Boston is going after NECC owners' personal assets, Reuters reported Friday morning.
Thus far, 254 people out of a potential 14,000 have been infected with fungal meningitis, and 20 people have died, according to the Chicago Tribune. With New York reporting its first case on Thursday, the tally now spans 16 states.
While epidural steroid patients, their family and friends, and U.S. senators who've written to the FDA since October 8 await news of what the agency found in its raid on Tuesday, the FDA has confirmed that fungus Exserohilum rostratum was present in more than 50 unopened vials of methylprednisolone acetate from recalled lot #08102012@51, BUD 2/6/2013.
According to the Tribune, Exserohilum has been linked to most of the fungal meningitis cases in the outbreak. Since the CDC's website states that Exserohilum is found in soils, plants, and grasses of warm and humid climates, one may wonder how an epidural steroid injection could become contaminated with such a thing.
"[T]he betting money seems to be on dirty conditions, faulty sterilizing equipment, tainted ingredients or sloppiness on the part of employees," Fox News stated on Wednesday. The site said any number of things could have prevented the contamination, including:
Mopping the floors and sterilizing both surfaces and equipment;
Making employees wear gloves, gowns, and masks; and
Producing drugs in a clean room.
Pharmacist and writer Ernest P. Gates, Jr., suggested on modernmedicine.com that a clutter-free $100,000 clean room decked out with stainless steel surfaces, glass windows, and Pharmacy Compounding Accreditation Board endorsement is "integral" to a compounding pharmacy.
"You are giving patients the ability to watch their prescriptions being filled, gaining their confidence in the cleanliness of the facility, reinforcing their perceptions of the staff's professionalism, and generating more business," he said.
After all, compounding pharmacists aren't supposed to mass-produce drugs as NECC was. And, as New Jersey-based consultant Lou Diorio told Fox News, "[I]t is harder to keep everything sterile when working with large amounts."
As reported yesterday, the FDA has known that NECC was mass-producing drugs since at least December 2006, when it sent the compounding pharmacy a warning letter. In that letter, the agency admonished NECC for opening colorectal cancer drug Avastin and pouring that drug into its own syringes.
"FDA is particularly concerned about the manipulation of sterile products when a sterile container is opened or otherwise entered to conduct manipulations," the letter stated. "The moment a sterile container is opened and manipulated, a quality standard (sterility) is destroyed."
What NECC was doing is equivalent to finding out that the chocolate milk you're drinking was made by Joe Schmo down the street who bought some 2 percent, mixed in chocolate syrup, and sold the concoction under his own name, says Spangenberg attorney Will Eadie.
Since NECC's epidural steroid was made preservative-free, or without alcohol that would have killed germs, it was even more important to manufacture the drug in a hygienic environment, experts told Fox News.
Related posts:
NECC News: FDA Letter to NECC May Answer Senators' and Consumers' Questions re: Meningitis Outbreak
NECC News: Ohio Clinics from Akron to Zanesville that Received NECC Drugs May-October 2012
NECC News: Fungal Meningitis Lawsuits Filed in Minnesota, Michigan, New Jersey, Tennessee, and Virginia (updated October 17)
NECC News: NECC Cuts Jobs, FDA Investigates More Products
NECC News: Two More Injections Possibly Linked to Fungal Meningitis Outbreak per FDA
House of Representatives Wants to Speak with NECC and Woman Files First Meningitis Lawsuit
NECC Loses Ohio License and 2004 Meningitis Lawsuit Comes to Light
What Epidural Steroid Patients Need to Know about the NECC Fungal Meningitis Outbreak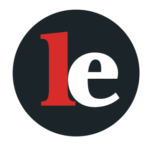 The Legal Examiner and our Affiliate Network strive to be the place you look to for news, context, and more, wherever your life intersects with the law.