Following in the footsteps of U.S. Senators Bob Corker and Lamar Alexander of Tennessee, Michigan Representative John D. Dingell has written a letter to the FDA regarding the NECC fungal meningitis outbreak. Tennessee's health department has confirmed 61 fungal meningitis cases and eight deaths, newschannel5.com reported Thursday morning. Michigan is close behind with 44 fungal meningitis cases, four deaths, and four non-meningitis infections, per the Morning Sun.
Wednesday, Rep. Dingell asked whether "slovenly manufacturing practices" led to the contamination of NECC's epidural steroid and other products, according to the New York Times.
Michigan Rep. Fred Upton likewise wrote to the FDA seeking inspection reports dating back to January 1, 2004, for both NECC and Ameridose. The latter "provides the highest quality in outsourced sterile admixed preparations and prefilled oral syringes to hospital pharmacies throughout the United States," its website states. It also shares owners with NECC.
Ameridose's website boasts that it's the best choice for patient safety and claims to employ "rigorous process controls" and an environment that "ensure[s] absolute accuracy and sterility." But technicians and pharmacists told the Times that they had concerns about drug safety and co-worker qualifications. As one employee said, "The emphasis was always on speed, not on doing the job right."
The FDA expressed concerns with NECC's business practices in December 2006. In a press release, the agency stated that NECC and four other compounding pharmacies were "behaving like drug manufacturers, not traditional compounding pharmacies."
Traditional compounding pharmacies basically make a drug from scratch, executive vice president and CEO of the International Academy of Compounding Pharmacists David Miller told CNN last week.
According to the FDA, compounding pharmacists "prepar[e] drugs that are not commercially available, such as a unique medicine for a patient who is allergic to an ingredient in a FDA-approved drug."
All medications were compounded until mass manufacturing began in the 1950s, Miller said.
Rather than compounding, a September 23, 2004, to January 19, 2005, inspection by the FDA and the Massachusetts Board of Pharmacy found that NECC was:
copying commercially available solutions and creams;
manufacturing drugs; and
generating sales by giving free samples to doctors.
"These actions are not consistent with the traditional practice of pharmacy compounding," a December 2006 warning letter to NECC stated.
Worse, the Extra Strength Triple Anesthetic Cream that NECC was manufacturing contained benzocaine, lidocaine, and tetracaine. As the FDA's press release stated, doctors' offices, pharmacies, and spas dole out anesthetic creams for painful procedures such as laser hair removal and tattoos. As it also stated, "When different anesthetics are combined into one product, each anesthetic's potential for harm is increased. This potential harm may also increase if the product is left on the body for long periods of time or applied to broad areas of the body, particularly if an area is then covered by a bandage, plastic, or other dressing."
That harm included the potential for seizures, irregular heartbeats, and death. The FDA reprimanded NECC for failing to provide adequate directions on its labels and suggested that it may have also violated the Federal Food, Drug, and Cosmetic Act by failing to warn of the product's potential harm.
Perhaps most pertinent to the current fungal meningitis outbreak was NECC's handling of colorectal cancer treatment Avastin.
"[W]e are in receipt of a complaint alleging that you are repackaging the approved injectable drug, Avastin, into syringes for subsequent promotion and sale to health professionals," the FDA's warning letter stated. "…FDA is particularly concerned about the manipulation of sterile products when a sterile container is opened or otherwise entered to conduct manipulations. The moment a sterile container is opened and manipulated, a quality standard (sterility) is destroyed."
Microbial contamination could lead to vision loss, the letter continued.
Interestingly, NECC was distributing the drug to opthalmologists, but "Avastin has no approved indications for use in the eye," the letter stated.
This letter likely answers a lot of questions and explains why the FDA has recently expressed concern that the fungal meningitis outbreak may include NECC's ophthalmic drugs.
Related posts:
NECC News: Ohio Clinics from Akron to Zanesville that Received NECC Drugs May-October 2012
NECC News: Fungal Meningitis Lawsuits Filed in Minnesota, Michigan, New Jersey, Tennessee, and Virginia (updated October 17)
NECC News: NECC Cuts Jobs, FDA Investigates More Products
NECC News: Two More Injections Possibly Linked to Fungal Meningitis Outbreak per FDA
House of Representatives Wants to Speak with NECC and Woman Files First Meningitis Lawsuit
NECC Loses Ohio License and 2004 Meningitis Lawsuit Comes to Light
What Epidural Steroid Patients Need to Know about the NECC Fungal Meningitis Outbreak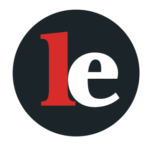 The Legal Examiner and our Affiliate Network strive to be the place you look to for news, context, and more, wherever your life intersects with the law.