Michigan surpassed Tennessee as the hardest hit state in the fungal meningitis outbreak on Wednesday, but hope for those not yet infected may come with the flip of a calendar page, according to the CDC.
Fungal meningitis patients have typically developed the illness within 42 days of their contaminated epidural steroid injection, USA Today reported. Since those shots were recalled September 25, the CDC estimated that the risk period may be nearing an end.
"We know the farther out you are from receiving an injection, the lower your risk becomes for developing meningitis or other infections," Dr. Tom Chiller said on behalf of the CDC.
Of course, that statement must be countered with a dose of reality. In 2002, when a South Carolina compounding pharmacy contaminated its own methylprednisolone acetate supply by failing to maintain a sterile environment, one patient didn't become ill until 152 days after the injection, USA Today stated.
Then there's the fact that the fungus causing the contamination is an anomaly itself.
"This is a very unusual fungus," infectious disease expert William Schaffner, MD, told reporters. "So unusual that its name doesn't even appear in any medical school texts."
It does now. As USA Today reported, doctors are detailing autopsy findings for future reference.
Exserohilum rostratum, a black mold found in dirt and grasses, has caused nearly all of the fungal meningitis cases, but before the 2012 outbreak it had only caused 33 human infections, fungal disease specialist Arturo Casadevall, MD, said.
"What we're dealing with here is fundamentally different [from a typical fungal infection]," he said. "This is a bug that most of us don't know much about."
Over 300 fungal meningitis cases and 24 deaths later, they know that:
The epidural steroid reduces inflammation, and inflammation is one of the body's ways of protecting itself from contamination; and
This allows the mold to grow until there's enough of it to penetrate the spinal canal lining. Spinal fluid is "a direct pathway to the brain," Dr. William Schaffner said.
What they don't know is how long current meningitis patients will have to take antifungal medication voriconazole, which can cause some of the same side effects as the illness.
"'It's not clear' how long to treat," USA Today quoted University of Michigan's Dr. Carol Kauffman as saying. But she recommended a minimum of three months.
In the meantime, Massachusetts' Board of Pharmacy has permanently revoked New England Compounding Center's license.
"(NECC) will never practice again in Massachusetts," Gov. Deval Patrick said in a press conference on Tuesday.
Related posts:
NECC News: Mother of 16-Year-Old with Fungal Meningitis Plans to File Lawsuit
NECC News: FDA Revoked NECC Customer & Product List Monday, Released New List Wednesday
NECC News: Age Is Only a Number in Fungal Meningitis Lawsuits
NECC News: FDA Letter to NECC May Answer Senators' and Consumers' Questions re: Meningitis Outbreak
NECC News: Ohio Clinics from Akron to Zanesville that Received NECC Drugs May-October 2012
NECC News: Fungal Meningitis Lawsuits Filed in Minnesota, Michigan, New Jersey, Tennessee, and Virginia (updated October 17)
NECC News: NECC Cuts Jobs, FDA Investigates More Products
NECC News: Two More Injections Possibly Linked to Fungal Meningitis Outbreak per FDA
House of Representatives Wants to Speak with NECC and Woman Files First Meningitis Lawsuit
NECC Loses Ohio License and 2004 Meningitis Lawsuit Comes to Light
What Epidural Steroid Patients Need to Know about the NECC Fungal Meningitis Outbreak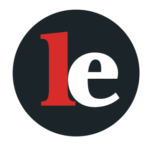 The Legal Examiner and our Affiliate Network strive to be the place you look to for news, context, and more, wherever your life intersects with the law.