Tuesday, I reported that age is only a number in the fungal meningitis outbreak. At that point, the age of a fungal meningitis patient ranged from 23 years to 91, according to the CDC. Late that night, however, Indiana news station WSBT reported the case of 16-year-old Karissa Klemm.
"From what we've been told, she is the youngest case," her mom, Tracy, told reporter Ted Land.
Karissa suffered a herniated disk while jumping on the trampoline in her back yard. When nothing helped the pain, she visited a local orthopedic medicine clinic for an epidural steroid injection. Soon thereafter, she suffered a severe headache, nausea, and a stiff neck.
Her mother immediately took Karissa to the hospital where doctors confirmed she had fungal meningitis. She spent 10 days in the hospital, and she'll have to take anti-fungal pills twice a day for three months, another station reported.
"I feel better now that I'm out," she said, "but the medicine still makes me sleepy and messes with my vision."
It wasn't reported whether Karissa is taking voriconazole, which may be the most effective treatment for those infected with Exserohilum or Aspergillus during the NECC fungal meningitis outbreak, according to the CDC. But if so, the U.S. National Library of Medicine has stated that the antifungal treatment shares some of the same side effects as the fungal infection itself, including:
vision problems such as blurriness or photosensitivity;
headache;
dizziness;
fever;
chills; and
confusion.
Karissa's mother plans to speak with a fungal meningitis lawyer and may join a class action lawsuit against NECC.
"Hospital bills, doctor bills, prescriptions, it's going to be very costly, not including my time off work and all that," she said. "Someone needs to be held accountable."
Related posts:
NECC News: FDA Releases New NECC Customer & Product List
NECC News: FDA Revoked NECC Customer & Product List Monday, Released New List Wednesday
NECC News: Age Is Only a Number in Fungal Meningitis Lawsuits
NECC News: FDA Letter to NECC May Answer Senators' and Consumers' Questions re: Meningitis Outbreak
NECC News: Ohio Clinics from Akron to Zanesville that Received NECC Drugs May-October 2012
NECC News: Fungal Meningitis Lawsuits Filed in Minnesota, Michigan, New Jersey, Tennessee, and Virginia (updated October 17)
NECC News: NECC Cuts Jobs, FDA Investigates More Products
NECC News: Two More Injections Possibly Linked to Fungal Meningitis Outbreak per FDA
House of Representatives Wants to Speak with NECC and Woman Files First Meningitis Lawsuit
NECC Loses Ohio License and 2004 Meningitis Lawsuit Comes to Light
What Epidural Steroid Patients Need to Know about the NECC Fungal Meningitis Outbreak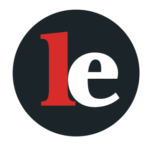 The Legal Examiner and our Affiliate Network strive to be the place you look to for news, context, and more, wherever your life intersects with the law.