In developing fungal meningitis outbreak news, NECC, the compounding pharmacy that caused the contamination, has cut its workforce in half, and the FDA is investigating more NECC products that may have infected patients.
NECC's statement announced that the "workforce reduction" was a "necessary step under the current circumstances."
After learning of a potential meningitis case linked to NECC's epidural steroid triamcinolone acetonide and two potential Aspergillus fumigatus infections linked to NECC's cardioplegic solution, the FDA has advised doctors to contact any patient who received an injection purchased from or produced by NECC after May 21, 2012.
"Additionally, the FDA is concerned about the NECC's ophthalmic drugs used in injections or in connection with eye surgery, because they're processed under similar conditions," Fox News writer Jonathan Serrie reported this morning. "However, no infections associated with the NECC's ophthalmic drugs have been reported so far."
Previously, NECC's epidural steroid methylprednisolone acetate, found to have been contaminated with Exserohilum rostratum and Aspergillus, was the sole culprit in 214 fungal meningitis cases and 15 deaths. The FDA's announcement that it is widening its investigation into other NECC products was "ominous," infectious disease expert William Schaffner, MD, told CBS This Morning on Tuesday.
"We're nowhere near the end of this problem," he continued.
An infectious disease expert speaking at this week's American Society of Anesthesiologists meeting being held in Washington, D.C., reportedly advised primary physicians to ask patients complaining of nausea if they've had an epidural steroid shot this year.
"Nausea has been a common symptom among affected patients," Dr. Mark Abbruzzese stated.
Vomiting, headaches, fever and chills often indicate flu this time of year, but these are also fungal meningitis symptoms. If you feel ill and were injected with an epidural steroid between May and October, seek medical attention. The CDC stated earlier this month that early detection and treatment with antifungal therapy may save a patient's life.
Related posts:
NECC News: Ohio Clinics from Akron to Zanesville that Received NECC Drugs May-October 2012
NECC News: Fungal Meningitis Lawsuits Filed in Minnesota, Michigan, New Jersey, Tennessee, and Virginia (updated October 17)
NECC News: Two More Injections Possibly Linked to Fungal Meningitis Outbreak per FDA
NECC News: Ameridose Employees Talk, Senators Ask Questions, & Candidate Gives Up Contribution
House of Representatives Wants to Speak with NECC and Woman Files First Meningitis Lawsuit
NECC Loses Ohio License and 2004 Meningitis Lawsuit Comes to Light
What Epidural Steroid Patients Need to Know about the NECC Fungal Meningitis Outbreak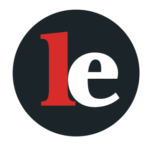 The Legal Examiner and our Affiliate Network strive to be the place you look to for news, context, and more, wherever your life intersects with the law.