It wasn't that long ago that the New York Times confirmed the high failure rate for metal-on-metal artificial hips. Now, in "The High Cost of Failing Artificial Hips," the New York Times has given front-page treatment to a topic that I've been talking about for months – the continuing problems with metal-on-metal artificial hips. Now, the New York Times has confirmed the high cost of these defective hips on Americans over the last several years.
"Medical and legal experts estimate the hip failures may cost taxpayers, insurers, employers and others billions of dollars in coming years, contributing to the soaring cost of health care," reporter Barry Meier reports. "The financial fallout is expected to be unusually large and complex because the episode involves a class of products, not a single device or just one company."
The article addresses individual examples of those who have been affected by a defective hip, and the amount of bills that the patient is then expected to pay because of the defect.
"The so-called metal-on-metal hips like Mr. Dougherty's, ones in which a device's ball and joint are made of metal, are failing at high rates within a few years instead of lasting 15 years or more, as artificial joints normally do. The wear of metal parts against each other is generating debris that is damaging tissue and, in some cases, crippling patients. The incidents have set off a financial scramble. Recently, lawsuits and complaints against makers of all-metal replacement hips passed the 5,000 mark. Insurers are alerting patients that they plan to recover their expenses from any settlement money that patients receive. Medicare is also expected to try to recover its costs."
According to the article, Until a recent sharp decline, all-metal implants accounted for nearly one-third of the estimated 250,000 hip replacements performed each year in the United States. Some 500,000 patients have received an all-metal replacement hip, according to one estimate. A new study found that no new artificial hip or knee introduced during a recent five-year period — implants that included some of the all-metal hips — were more durable than older devices, and 30 percent were worse. The piece points to the DePuy division of Johnson & Johnson and Zimmer Holdings as two troubling examples of suppliers of these types of devices.
[DePuy Hip Recall: Frequently Asked Questions]
Other published reports confirm that DePuy's parent company, Johnson & Johnson, knew about their artificial hip product's defect for years, but failed to correct the problem or warn patients. In some cases, Johnson & Johnson replaced defective ASR hips with another defective ASR hip after patients had initial problems. In September 2010, a motion was filed to consolidate all federal court DePuy Hip product defect litigation in an MDL. That motion was granted and all DePuy metal-on-metal artificial hip lawsuits filed in federal court have been consolidated to be heard in front of Judge David A. Katz in the US District Court for the Northern District of Ohio. DePuy defective hip lawsuits filed in state courts will likely remain independent cases.
Symptoms indicating a possibly problem with an artificial hip include:
Serious / Chronic Pain
Inflammation / Swelling
Loosening of the Hip Implant
Fracture of the Bone Around the Hip Implant
In addition, the defective DePuy hips may pose a serious risk of cancer. The metal-on-metal construction of the DePuy ASR artificial hip permits grinding and allows metal particles to contaminate the surrounding tissue. These metal particles — cobalt and chromium — enter the blood stream and can be distributed to other areas of the body.
[More information on the DePuy Hip Recall]
(c) Copyright 2011 Brett A. Emison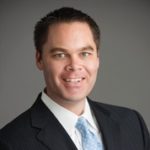 Brett Emison is currently a partner at Langdon & Emison, a firm dedicated to helping injured victims across the country from their primary office near Kansas City. Mainly focusing on catastrophic injury and death cases as well as complex mass tort and dangerous drug cases, Mr. Emison often deals with automotive defects, automobile crashes, railroad crossing accidents (train accidents), trucking accidents, dangerous and defective drugs, defective medical devices.