With the rise of the Internet and its (near) anonymity, it seems that just about anyone can be bullied and just about anyone can be a bully. The stereotypical roles were reversed for professional boxer Curtis Woodhouse after an "anonymous" Twitter user harassed and bullied the boxer and his family on the social media site.
It seems that Woodhouse had been catching flack on the social media site for months, but finally had enough after being called a "disgrace" after losing the English light-welterweight boxing title on points. Fearing for his family and their protection, Woodhouse put out a "Twitter bounty" – offering 1,000 British Pounds for an address and photo of the person tweeting under the handle "@jimmyob88".
Woodhouse got his answer in just a few minutes. It turned out that @jimmyob88 lived only about an hour away. Woodhouse decided to confront him.
Luckily for @jimmyob88 – identifed as James O'Brien – he wasn't home when Woodhouse arrived.
The pair did meet up on the British television show, Daybreak. On the show, O'Brien apologized, saying he had "let everyone down" with his abuse.
Most of those abused online (and elsewhere) aren't professional boxers who can stand up for themselves and their families. While I don't necessarily recommend the course of action taken by Woodhouse – there many scenarios in which it could have ended badly – it makes for an entertaining story. It also reinforces the notion that many bullies, when confronted, are actually insecure weaklings who feel that beating someone down will somehow lift themselves up.
Don't engage in bullying online (or elsewhere). If you see someone being bullied, help them stand up against it.
Read More:
© Copyright 2013 Brett A. Emison
Follow @BrettEmison on Twitter.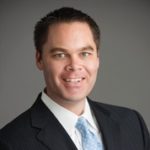 Brett Emison is currently a partner at Langdon & Emison, a firm dedicated to helping injured victims across the country from their primary office near Kansas City. Mainly focusing on catastrophic injury and death cases as well as complex mass tort and dangerous drug cases, Mr. Emison often deals with automotive defects, automobile crashes, railroad crossing accidents (train accidents), trucking accidents, dangerous and defective drugs, defective medical devices.