Canadian researchers examined the records of more than 115,000 patients treated with the Actos diabetes drug between 1988 and 2009 and confirmed that taking Takeda Pharmaceutical's diabetes drug Actos doubles the risk of bladder cancer.
The research can be viewed online at the British Medical Journal.
Actos – known generically as pioglitazone – has been a revenue leader for drug giant Takeda Pharmaceuticals with sales of almost $5 billion in 2010.
However, Actos has been under increased scrutiny since safety experts and regulators in both Europe and the United States began warning about Actos' link to bladder cancer. Both the US and Europe issued warnings about the drug, but kept the drug on the market. Editorials have suggested this most recent study may prompt additional questions about Actos' use.
We believe physicians, patients and regulatory agencies should be aware of this association when assessing the overall risks and benefits of this therapy," said lead researcher Laurent Azoulay, from the Center for Clinical Epidemiology at the Lady Davis Institute at Jewish General Hospital in Montreal.

Source: HealthDay
One possible explanation for Actos' link to bladder cancer is chronic irritation of the bladder due to crystal formation related to the drug.
This is not the first study linking Actos to bladder cancer. In June 2011, the FDA issued a safety announcement warning the public that taking Actos for more than 1 year may be associated with an increased risk of bladder cancer.
The longer a patient takes Actos, and/or the higher the dosage, the greater the increased risk of cancer. In other words, patients with the highest "cumulative dose" have the highest increased risk. The FDA also acknowledges that, after a French study pointed to an increased risk of bladder cancer, Actos has been removed from the European market pending further investigation.
The results of the French National Health Insurance Plan investigation showed that after adjusting for age, sex, and use of other anti-diabetic medications, there was a statistically significant increase in the risk for bladder cancer in patients exposed to pioglitazone compared to patients exposed to other anti-diabetic agents. According to the French investigation, a cumulative dose of greater than 28,000 milligrams and an exposure of longer than one year led to a significant increase in bladder cancer, particularly in men.
[More on Actos and Bladder Cancer]
Read More:
(c) Copyright 2012 Brett A. Emison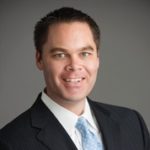 Brett Emison is currently a partner at Langdon & Emison, a firm dedicated to helping injured victims across the country from their primary office near Kansas City. Mainly focusing on catastrophic injury and death cases as well as complex mass tort and dangerous drug cases, Mr. Emison often deals with automotive defects, automobile crashes, railroad crossing accidents (train accidents), trucking accidents, dangerous and defective drugs, defective medical devices.