In a fascinating science breakthrough, researchers have been able to produce "see through" brains which allows them to see the thousands of different types of brain cells, individual synaptic connections, and the long range (front to back and/or top to bottom) connections that were nearly impossible to view within a single brain before.
Until now, the only way to examine a brain was to thinly slice it, which causes damage to surrounding tissue. This made it impossible to view a single brain on both a macro and micro scale. However, the new procedure, called "CLARITY", creates a transparent brain which can be fluorescently illuminated to highlight connections and identify and trace individual nerve fibers, all while the brain remains "intact".
The CLARITY procedure replaces the opaque fatty tissue of the brain with a jelly-like substance called hydrogel. The transparent hydrogel displaces the fatty tissue, which is removed by an electro-chemical process. This hydrogel acts like a shell, supporting the structure of the brain. Importantly, the hydrogel structure is permeable, which allows scientists to insert special fluorescent dyes which can be illuminated to highlight tiny connections.
Once the CLARITY process is put into wider use, it could "transform the way we study the brain's anatomy and how disease changes it", said the director of the National Institute of Mental Health. In our practice we have represented many clients with debilitating traumatic brain injuries. Hopefully, this breakthrough in brain research will help scientists better understand and treat brain injury.
This month, President Obama announced a $100 million initiative to map the brain, with the hopes of understanding diseases like Alzheimer's, schizophrenia, autism, and PTSD.
Read More:
© Copyright 2013 Brett A. Emison
Follow @BrettEmison on Twitter.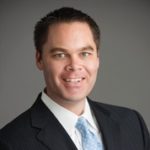 Brett Emison is currently a partner at Langdon & Emison, a firm dedicated to helping injured victims across the country from their primary office near Kansas City. Mainly focusing on catastrophic injury and death cases as well as complex mass tort and dangerous drug cases, Mr. Emison often deals with automotive defects, automobile crashes, railroad crossing accidents (train accidents), trucking accidents, dangerous and defective drugs, defective medical devices.