An FDA advisory panel will meet on Thursday (Dec. 8, 2011) to review studies regarding risk of abnormal blood clots associated with birth control pills.
The Agency published a report in October 2011 that found birth control pills containing drospirenone (including popular birth control pills Yaz, Yasmin, Ocella, Beyaz, and Vestura) are linked to an increased danger of abnormal blood clots.
Women taking Yaz and other birth control pills containing drospirenone were 74% more likely to experience abnormal blood clots than women taking low-estrogen pills.
Bayer, the maker of Yaz, claims there is no increased risk of blood clotting. Yaz and its sister-drug, Yasmin, are Bayer's second best selling drug, bringing in $1.5 billion in sales last year.
Independent studies, however, have suggested the rate of blood clots associated with drospirenone-containing birth control pills is higher than other contraceptives.
When these abnormal blood clots form and then break away, the clot can become lodged inside the heart itself and result in a heart attack. If the blood clot lodges in the brain, it can result in a stroke. If the blood clot lodges in the pulmonary artery that supplies blood to the lungs, it can result in a pulmonary embolism (PE).
Yaz and other drospirenone-containing birth control pills have also been linked to gallbladder disease.
Thousands of women have sued Bayer, which makes Yaz, due to the serious side effects listed above. These cases have been consolidated for pre-trial work up in Multi-District Litigation (MDL) pending in the United States District Court for the Southern District of Illinois. The first Yaz birth control lawsuits are expected to go to trial in January 2012.
[More on Yaz Side Effects]
Read More:
(c) Copyright 2011 Brett A. Emison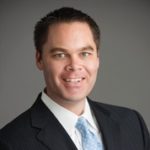 Brett Emison is currently a partner at Langdon & Emison, a firm dedicated to helping injured victims across the country from their primary office near Kansas City. Mainly focusing on catastrophic injury and death cases as well as complex mass tort and dangerous drug cases, Mr. Emison often deals with automotive defects, automobile crashes, railroad crossing accidents (train accidents), trucking accidents, dangerous and defective drugs, defective medical devices.