The Deseret News has reported that pharmaceutical company, Eli Lilly, will pay the state of Utah $24 million to settle a lawsuit over Lilly's anti-psychotic drug, Zyprexa.
Attorney General Mark Shurtleff sued the company after a nearly four-year investigation revealed that Lilly concealed its knowledge of significant weight gain and obesity associated with the anti-psychotic medication Zyprexa. Investigators also showed that Lilly's sales representatives illegally promoted the drug for uses not approved by the U.S. Food and Drug Administration.

"We're not just asking them for money. We want their bad conduct to stop," Shurtleff said Wednesday while announcing the settlement.

"As part of the settlement agreement, there are corporate integrity responsibilities and remedial provisions that will continue to be monitored by the court to stop (Lilly's) harmful behavior."
Kudos to Attorney General March Shurtleff for holding this drug maker accountable for its actions and working to make sure Eli Lilly's bad conduct stops.
Lilly's conduct — like that of many other drug makers — was reprehensible. Lilly encouraged Zyprexa's for other conditions without FDA approval and actually trained its sales staff to avoid discussions with doctors about dangerous side effects.
Zyprexa is approved for the treatment of schizophrenia and certain types of bipolar disorder in adults. But authorities say that in 1999, Lilly's marketing arm that focuses on doctors who treat the elderly began encouraging physicians to prescribe the drug for dementia, Alzheimer's disease, agitation, aggression, hostility, depression and generalized sleep disorder without prior FDA approval. Lilly also trained its sales teams to avoid discussions with health-care professionals about the weight gain side effect, investigators said.
Why do these drug companies think they don't have to follow the rules the rest of us live by?
"Bringing the money back into the state to take care of the children who so badly need it and the people who so badly need the medical care that Medicaid provides is, I think, one of the most important things we can do."

The settlement is the largest in Utah's effort to hold drug companies accountable for illegal practices, according to Shurtleff.
It's time that more states hold these drug companies responsible when the companies put profit over safety and knowingly mislead doctors and the public about their drugs. Just recently, Pfizer has come under fire for altering study results for its drug, Neurontin, in order to make the drug appear to be safer and more effective that it actually was.
You can learn more about dangerous drugs and how to protect yourself at our pharmaceutical safety blog or by visiting our web site.
You can learn more and become a fan of Langdon & Emison on Facebook.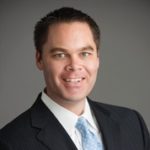 Brett Emison is currently a partner at Langdon & Emison, a firm dedicated to helping injured victims across the country from their primary office near Kansas City. Mainly focusing on catastrophic injury and death cases as well as complex mass tort and dangerous drug cases, Mr. Emison often deals with automotive defects, automobile crashes, railroad crossing accidents (train accidents), trucking accidents, dangerous and defective drugs, defective medical devices.