If no one is accountable, no one is safe.
That is the message from the American Association for Justice (AAJ) initiative, Take Justice Back, to highlight why the 7th Amendment and civil justice is important for everyday folks like you and me.
The Take Justice Back web site will provide resources to educate yourself on civil justice issues, tort reform, 7th Amendment right to jury trial, and the concerted effort by special interest groups to erode your right to trial.
In fact, you can share your own story with Take Justice Back to hold wrongdoers accountable and help make the case for a strong civil justice system.
We are trial lawyers. We do not fight for powerful corporations. We fight for people just like you when they are the unfortunate victims of corporate malfeasance or negligence.

The Constitution gave you the right to pursue justice in court when you believe you've been harmed. But well-financed corporations circling in Congress are working every day to undermine your rights. They spend hundreds of millions of dollars scheming up ways to avoid accountability when they hurt someone. Chances are, this is the first you've heard of it.

We launched Take Justice Back because nothing concerns us more than the erosion of our civil justice system. We are not anti-corporate; business built this great country into what it is today. But when corporations act irresponsibly they must be held accountable just like anybody else.

As trial lawyers we represent clients. But look around this web site and you will see no advertising. No solicitations. This not about money. It is not about us. It's about you, your rights and the gift of democracy that some powerful corporations are working hard to undermine.

Please join our effort to Take Justice Back. Sign up. Join our Twitter conversation. Engage us through Facebook. Learn how to make a difference – because you can.

Remember. If no one is accountable, no one is safe.
Learn More:
© Copyright 2012 Brett A. Emison
Follow @BrettEmison on Twitter.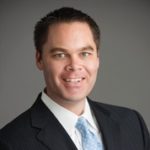 Brett Emison is currently a partner at Langdon & Emison, a firm dedicated to helping injured victims across the country from their primary office near Kansas City. Mainly focusing on catastrophic injury and death cases as well as complex mass tort and dangerous drug cases, Mr. Emison often deals with automotive defects, automobile crashes, railroad crossing accidents (train accidents), trucking accidents, dangerous and defective drugs, defective medical devices.