The California Highway Patrol has concluded that a mechanical problem – a failure of the rear suspension system – led to the tragic fire that killed 5 nurses celebrating a wedding.
The catastrophic failure of the rear suspension allowed the car to drop onto its spinning drives haft.  The friction ignited the vehicle's interior carpet, which filled the occupant area with black smoke.
Investigators said that heat and possible sparks ignited materials on the floorboard and the fire grew as it ignited foam padding under the carpet.  No criminal charges will be filed against either the limo's owners or the driver.
Cracks in the vehicle's undercarriage may have permitted heat and sparks into the interior and contributed to the quick ignition of the carpet.  Investigators could not determine if those cracks existed before the fire or were caused by the heat.
Authorities could not determine what caused the suspension failure and a fail-safe device known as a "travel stop" – designed to keep the drive shaft from rubbing on the bottom of the passenger compartment – was not effective in maintaining a safe clearance.
Law enforcement also released audio tape of frantic 911 calls stemming from the fire.  The horrific calls illustrate the terror and helplessness as the fire spread throughout the car with five of the nine passengers trapped inside.
Many have called for limousine safety improvements.  There is little hope of escape for trapped passengers as most limousines are currently designed.
There are no emergency exits.  There are no windows that can be pushed open.  There is no alarm to alert the driver of trouble.  There are safety locks which – if activated – prevent passengers inside the vehicle from opening the door.  Many limos do not even have a fire extinguisher on board.
Following this crash, lawmakers are proposing new limousine safety requirements.
"It was such a terrible tragedy to think about — people off celebrating and having a fire block their exit," said state Senate Majority Leader Ellen Corbett, D – San Leandro, who proposed a limo safety law after the May 4 fire.  "Just think about how horrific that was."

– Thomas Peele and Joshua Melvin at San Jose Mercury News 
Dangers of Incomplete, After-Market, and Modified Vehicles
The majority of vehicles on the road are "original equipment" (OEM) vehicles – meaning they were designed, manufactured, tested, and sold by a major automaker and have not been altered.  However, there are millions of vehicles on the road that have been modified or altered before put into use.  Such vehicles include limousines, conversion vans, handicap-accessible vehicles, recreational vehicles (RVs), ambulances, etc.  These vehicles are variously referred to as incomplete vehicles, after-market vehicles, or modified vehicles.
The key distinction between these vehicles and OEM equipment is that the vehicle manufacturer (Ford, GM, Chrysler, Toyota, etc.) does not complete and may not be responsible for the finished product.  These vehicles are not subject to the same rigorous safety and testing standards as OEM equipment.  In fact, after-market and incomplete vehicle manufacturers fail to observe even basic engineering practices:
No engineer on staff
No engineer consulted to design vehicle modifications
No design drawings/blueprints created for modifications
No testing performed
No process controls
No quality controls
No Failure Mode and Effects analysis
Because of the lack of proper engineering and design, many after-market or "incomplete" vehicles are not adequately robust or "crashworthy", meaning these vehicle may not provide adequate protection in an accident or collision.  In some cases, the modifications may actually cause the collision or make otherwise minor injuries worse during a crash.
Read More:
© Copyright 2013 Brett A. Emison
Follow @BrettEmison on Twitter.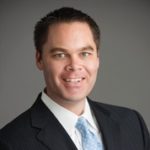 Brett Emison is currently a partner at Langdon & Emison, a firm dedicated to helping injured victims across the country from their primary office near Kansas City. Mainly focusing on catastrophic injury and death cases as well as complex mass tort and dangerous drug cases, Mr. Emison often deals with automotive defects, automobile crashes, railroad crossing accidents (train accidents), trucking accidents, dangerous and defective drugs, defective medical devices.