Last week Chrysler boldly refused to recall 2.7 million Jeep Liberty and Grand Cherokee vehicles after NHTSA identified a safety hazard that made the vehicles susceptible to post collision fire in rear impact crashes. Today, Chrysler flip-flopped.
Chrysler relented and announced that it would recall the vehicles because of post-collision fuel fed fire hazards. But it's unclear exactly what Chrysler's recall will do.
Its statement said it will recall the vehicles for inspection and, in "some cases" will "provide an upgrade to the rear structure of the vehicle to better manage crash forces in low-speed impacts."

"Chrysler Group recognizes that this matter has raised concerns for its customers and wants to take further steps, in coordination with NHTSA, to provide additional measures to supplement the safety of its vehicles," the company said.

– Chris Isidore at CNNMoney
What Prompted The Recall
The National Highway Traffic Safety Administration (NHTSA) asked for the recall after it determined that the Jeep Grand Cherokee and Jeep Liberty were more susceptible to fire after a rear-end collision than other vehicles in the class.
Randy Whitfield crunched the data (the same data that both Chrysler and NHTSA used) for the folks at Safety Research & Strategies in order to see how the Grand Cherokee compared. Whitfield found "[t]he 1993-2004 Jeep Grand Cherokee vehicles are far more likely to experience a fire-related, fatal, rear impact crash than peer vehicles."
Why Did Chrysler Back Down?
In all the discussion of why Chrysler might have backed down, I never saw the mention of customer safety or saving lives. Instead, most articles focused on public backlash and negative publicity – which would affect Chrysler's bottom line.
If it had not agreed to act by the end of Tuesday, [Chrysler] faced the prospect of high-profile public hearings. There would have been testimony from both car safety advocates who have pushed for the recall, as well as the parents of children who burned to death in fires. Experts say the hearing would have caused Chrysler's reputation to take a hit, even if it had avoided the recall.

"It strikes me that Chrysler underestimated the negative publicity they'd get out of fighting, and that they decided it was better off to go ahead and do the recall, said Michelle Krebs, senior analyst at Edmunds.com
USA Today also noted that "Chrysler is taking the step to avoid prolonged bad publicity…."
Older Vehicles, Younger Drivers
One of Chrysler's arguments against the recall was that many of the vehicles were beyond a 10-year limit for recalls. This is similar to a "statute of repose" in civil liability cases. Such policies (if your state has them) completely cuts off liability for a product manufacturer – including car companies – after a certain length of time following the product's manufacturer or initial sale. In states with a statute of repose, drivers or passengers injured or killed by a defect in the vehicle cannot recover for their injuries.
Who drives older, higher-mileage vehicles?
I do, for one. But also young drivers purchasing their very first car. Also, poorer drivers who cannot afford a newer vehicle or those trying to pay down debt and downsizing into a more affordable car or truck – for example, a Dave Ramsey "beater" vehicle.
And, apparently, nearly everyone else.
A report by Paul A. Einstein at NBC News finds that Americans are driving their vehicles longer than ever – 10 years and 150,000 miles is the new norm. In fact, 80% of drivers will keep their vehicle for a decade or longer according to a survey by AutoMD.com.
A separate survey by Black Book found that most owners will not trade in their vehicles until they have at least 125,000 to 150,000 miles – and 200,000+ mile trade-ins are increasingly common.
Chrysler's Recall
While I'm pleased to see Chrysler relent, I'll reserve judgment to see what Chrysler actually does. A simple visual inspection won't do anything to correct the underlying defect – which NHTSA has already identified. It looks to me like this might be an attempt for Chrysler to give the "recall" lip service in order to bolster its own reputation without actually doing anything to increase its customers' safety.
Read More:
© Copyright 2013 Brett A. Emison
Follow @BrettEmison on Twitter.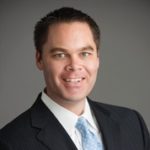 Brett Emison is currently a partner at Langdon & Emison, a firm dedicated to helping injured victims across the country from their primary office near Kansas City. Mainly focusing on catastrophic injury and death cases as well as complex mass tort and dangerous drug cases, Mr. Emison often deals with automotive defects, automobile crashes, railroad crossing accidents (train accidents), trucking accidents, dangerous and defective drugs, defective medical devices.