Chrysler is taking a big gamble with its own reputation – and, possibly, your life – in failing to recall Jeep Grand Cherokee and Jeep Liberty vehicles even after the National Highway Traffic Safety Administration (NHTSA) identified a safety defect that caused fuel leaks and fires in rear end collisions. Forbes magazine even asked if Chrysler was "committing brand suicide".
Why would Chrysler thumb its corporate nose at NHTSA even after the agency identified this substantial safety risk?
My guess: It's about the money. Automakers – and other industries – routinely engage in cost-benefit or value analyses. These might be appropriate to determine the optimum amount of widgets to manufacture or which supplier to use for a particular component. These value analyses are much less appropriate when lives are on the line.
But that doesn't stop the automakers.
General Motors infamously performed such an analysis in the 1970s. A "Value Analysis of Auto Fuel Fed Fire Related Fatalities" by Advance Design Engineer E.C. "Ed" Ivey calculated to the penny how much human life was worth to General Motors and, therefore, how much GM was willing to spend in order to make the cars safe.
The Ivey Memo assigned a value of $200,000 for a human life and multiplied that "value" by expected number of fuel-fed fire deaths per year. It then divided that product by the number of new models produced in a year. Ivey concluded that "it would be worth approximately $2.20 per new model auto prevent a fuel fed fire in all accidents." After than, it was cheaper to simply pay wrongful death settlements than to make the vehicles safe.
Ford made a similar analysis in "Fatalities Associated with Crash Induced Fuel Leakage and Fires" by E.S. Grush and C.S. Saunby (sometimes called the "Grush/Saunby Report"). When the Grush/Saunby report was issued, NHTSA had announced plans for new safety standards in hopes of preventing post-collision fuel-fed fires in all vehicles. The Grush/Saunby Report was produced in response to NHTSA's announcement in order to compare the costs and benefits of complying the proposed new standard.
Using these formulas, Ford determined that it would cost almost three-times as much to comply with NHTSA's rollover requirement as they could expect to benefit. The report reads: "As better estimates of the parameters used become available, they could be inserted into the general analysis framework. It does not appear likely, however, that such alternative estimates could lead to the substantial benefit estimate increase which would be required to make compliance with the rollover requirement cost effective."
The Grush/Saunby Report was central to the outrage surrounding the Ford Pinto fire cases in the 1960s and 1970s and led to punitive damages against Ford in many of these cases.
Has Chrysler performed a similar analysis with respect to NHTSA's requested recall? One would think so. Chrysler appears to have determined it's just not worth the cost to make these vehicles safer.
Chris Isidore at CNNMoney says "even if Chrysler Group wins its fight over the recall of 2.7 million SUVs, it might be a loser in the eyes of customers."
Forbes magazine thinks Chrysler should look to Toyota and other companies who lost not only money – but brand reputation – in futile struggles against proposed recalls.
If Chrysler is taking its guidance from General Motors, then it should look to a more recent example. In 2009 and 2010, Toyota was besieged with complaints of unintended acceleration. A single fatal crash, which took four lives in August 2009 gained widespread media attention. The brand prevaricated, first blaming the problem on accelerators getting fouled with floor mats and recalling 4.2 million vehicles for that problem in two separate recalls. Consumer complaints continued and in 2010 resulted in millions more vehicles being recalled. Then other problems with Toyota vehicles surfaced, affecting both Toyota cars and trucks.

The crisis caused an unprecedented apology from Akio Toyoda in 2010. The grandson of Toyota's founder had taken control of the company less than a year earlier. As embarrassing as this was for Toyoda, the consequences for the Toyota brand have been more far reaching. An excellent analysis by Forbes Contributor Ann Marie Kelly reveals consumer sentiment data showing that even two years after the recalls, negative feelings for Toyota have almost doubled and positive feelings for the brand are down by thirteen points.
Forbes also points to Johnson & Johnson as providing an instructive lesson:
As with Toyota, the Tylenol recalls proved to be the tip of the iceberg, as other problems surfaced in other divisions. Recalls mounted from DePuy (hip implants) to Johnson & Johnson Vision Care (contact lenses). But the worst damage was to its customer reputation. By fighting recalls and trying to minimize the appearance of damage, Johnson & Johnson lost the trust of some of its most important consumers. Although the stock market has not yet punished J&J, whose earnings continue to grow, the company has lost its long-held top 5 ranking in Fortune's Most Admired Companies, dropping to #23 this year. This kind of precipitous plunge has long-term consequences for any brand.
Car & Driver has also looked at Chrysler's stance in refusing the recall and noted a slide in Chrysler's own presentation seemed to undercut Chrysler's own argument. The slide shows that the Grand Cherokee has been involved in rear impacts with fuel fed fire as the "most hazardous event" more than 2 times more often than the next similar vehicle.
Justin Berkowitz at Car & Driver puts it bluntly:
It's possible, of course, that Chrysler really believes the data show these older Jeeps to be as safe as their contemporaries, and doesn't want to be forced into an exorbitant recall. Trying to retrofit protection to a gas tank that hangs out near the back of the truck would be insanely expensive and complicated.

Regardless, the degree of WTF to Chrysler's behavior here is shocking. Does Chrysler really think a long, public battle—even the BBC World Service has picked up this story—is cheaper than a recall? Even if Chrysler wins in the end, it loses. GM fought NHTSA in court regarding its X-cars in the early 1980s, and while GM won, analysts considered the case to be a PR nightmare. Why did Chrysler respond to the recall request by putting out a press release and calling even more attention to its refusal?
Chrysler should do the right thing and make sure its vehicle are safe for its owners, driver, passengers, and the public. If that means retrofitting, shielding, or otherwise fixing the problem, then that is what Chrysler should do. What do you think?
Read More:
© Copyright 2013 Brett A. Emison
Follow @BrettEmison on Twitter.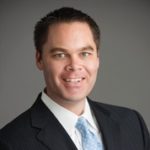 Brett Emison is currently a partner at Langdon & Emison, a firm dedicated to helping injured victims across the country from their primary office near Kansas City. Mainly focusing on catastrophic injury and death cases as well as complex mass tort and dangerous drug cases, Mr. Emison often deals with automotive defects, automobile crashes, railroad crossing accidents (train accidents), trucking accidents, dangerous and defective drugs, defective medical devices.