As our population ages, but remains physically active, growing numbers of patients are undergoing hip replacement surgery. Metal-on-metal artificial hips – marketed to some patients as a medical breakthrough – have turned out to be a nightmare.
In turns out, according to The New England Journal of Medicine, that metal-on-metal artificial hips are 300% more likely to fail than other artificial hips. To make matters worse, the metal-on-metal grinding between the socket and ball have led to chromium and cobalt metal toxicity in many patients, a side effect The New York Times called "gruesome".
"As surgeons here sliced through tissue surrounding a failed artificial hip in a 53-year-old man, they discovered what looked like a biological dead zone. There were matted strands of tissue stained gray and black; a large strip of muscle near the hip no longer contracted."

***

"All orthopedic implants, regardless of their composition, shed debris as they wear. But researchers believe that the particles released by some all-metal hips pose a special threat because scavenger cells dispatched by the body to neutralize the debris convert it into biologically active metallic ions. In some patients, a chain reaction begins that can destroy muscle and tissue."

– New York Times
Because of the identified defects in these metal-on-metal artificial hips and their serious side effects, thousands of lawsuits have been filed across the country involving the following hip implants:
DePuy ASR Hip
DePuy Pinnacle Hip
Biomet Magnum Hip
Stryker Trident Hip
Wright Profemur Hip
Zimmer Durom Cup
I was recently published by Thomson Reuters with a more detailed analysis and review of these metal-on-metal cases.
There is more detail in that article than appropriate for this blog, but if you are so inclined, you can read more at Claims of Artificial Hip Defects in U.S. Lead to Precedential Litigation. With hundreds of thousands of these hips implanted in patients across the country, we are likely to see a continuation of this litigation for some time.
[More on Defective Artificial Hips]
Read More:
© Copyright 2012 Brett A. Emison
Follow @BrettEmison on Twitter.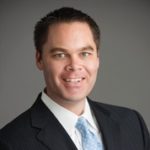 Brett Emison is currently a partner at Langdon & Emison, a firm dedicated to helping injured victims across the country from their primary office near Kansas City. Mainly focusing on catastrophic injury and death cases as well as complex mass tort and dangerous drug cases, Mr. Emison often deals with automotive defects, automobile crashes, railroad crossing accidents (train accidents), trucking accidents, dangerous and defective drugs, defective medical devices.