We have been investigating a potential case where a simple, but critical, product failed and catastrophically injured our client. Our investigation discovered that the product was made by prisoners as essentially slave labor. I was curious as to what other products might be made by prisoners… it's not just license plates and it's far more than you think!
In 1997, there were more than 90,000 state and federal prisoners working in a wide range of public and private enterprises while serving time in prison. Private businesses had contracted with 25 states to set up factories and businesses inside prison walls to take advantage of state-supplied facilities and ultra-low-wage, non-union workers. Even aircraft maker, Boeing, contracted with the Washington State Reformatory (WSR) in Monroe, Washington. Boeing set up a wholly owned "front" company called "MicroJet" that employed prison labor to make aircraft components. MicroJet listed its business address as 16700 177 Ave. SE — the same address as the prison. Boeing paid prisoners minimum wage up to $7/hour — significantly cheaper than the machinists at Boeing's Everett plant who earned up to $30 an hour for the same work.
The Washington State Reformatory also contracted with a garment maker supplying clothes for Eddie Bauer, Kelly Hanson, Planet Hollywood, Union Bay and other brands; a metals manufacturing company; a window blinds manufacturer and a telemarketing group.
Even John McCain's presidential campaign took advantage of free prison labor. His campaign was given free labor from the Homewood, Alabama City Jail to set up tables and chairs for a fund-raising event.
Some equate this prison labor force with slave labor — forcing inmates to work for little to nothing while job-seekers outside of the prison population are left looking for work.
http://www.youtube.com/watch?v=xt6gPZO8XRw
Just last week, prisoners in Georgia engaged in a non-violent protest to stand up for their rights, calling for better wages, social services and respect for their civil liberties. Inmates at six different prisons refused to leave their cells to report to work and engaged in prison-work strike. The prison-workers called for reasonable and humane treatment, protection from cruel and unusual punishment by officers, affordable medicine when sick and fair pay for their labor.
Reasonable minds can, perhaps, differ on the social and moral implications of prison labor. Prisoners have long been required to "work off" their debut to society. But prison labor gone far beyond breaking up rocks on the state farm or cutting weeds along a highway. It's become big business. It's making critical components and products like aircraft parts. The quality of these products determine whether people live or die.
What effect does prison labor have on safety? Are prisoners motivated to make quality products? How are products inspected for defects and quality control? I have yet to find these answers.
[More from the "Did You Know…" series]
(c) Copyright 2010 Brett A. Emison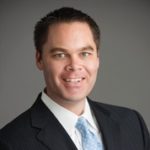 Brett Emison is currently a partner at Langdon & Emison, a firm dedicated to helping injured victims across the country from their primary office near Kansas City. Mainly focusing on catastrophic injury and death cases as well as complex mass tort and dangerous drug cases, Mr. Emison often deals with automotive defects, automobile crashes, railroad crossing accidents (train accidents), trucking accidents, dangerous and defective drugs, defective medical devices.