The Detroit News has reported that an independent safety advocacy group – Safety Research & Strategies – has sued the National Highway Traffic Safety Administration (NHTSA) seeking the agency's records connected to its investigation into Toyota sudden unintended acceleration events.
The suit stems from NHTSA's failure to turn over a none-page field report as well as photographs and videos related to its investigation of Toyota sudden acceleration.
"[NHTSA's] numerous investigations into Toyota unintended acceleration have been characterized by continued secrecy, preventing full accounting of their activities and the complete replication of their anaylses by independent parties," said Sean Kane, president and founder of the group.
SRS's claim alleges that the US Department of Transportation and NHTSA violated the freedom of information act by withholding public records involving an unintended acceleration incident reported by a 2007 Lexus RX owner in Sarasota, Florida, and asks the Court to order release of those documents.
The missing documents may shed crucial light on the sudden acceleration problem:
On December 2, 2010, Timothy Scott, 47, was driving at less than 15 mph, before braking to make a turn into his apartment complex, when he noticed that his vehicle was not slowing. Scott applied the brakes with all of his strength, but the engine was "screaming" as he later described it, and the tachometer was approaching "red line." Scot was able to slow his vehicle and shift into stop. He attempted to re-start his 2007 Lexus RX twice, but the engine continued to race. When Mr. Scott exited the vehicle, he immediately checked to be sure his floor mats were still secured by the anchors; he found nothing obstructing the accelerator pedal.

Source: Safety Research & Strategies
The Detroit News errantly reported that, "[e]arlier this year, a government review found no evidence of electronic causes of sudden acceleration in Toyota vehicles." That is not correct.
As I have discussed many times, Toyota denied the sudden acceleration problem for more than 5 years before finally recalling vehicles in 2009. Toyota then recalled more than 10 million vehicles and paid more than $32 million in fines for delaying recalls for sudden acceleration problems.
Contrary to what was said by Secretary Ray LaHood and reported by The Detroit News, the reports issued by NHTSA and NASA on Toyota sudden acceleration did not find "no evidence of electronic causes of sudden acceleration" nor did the reports vindicate Toyota's electronic throttle system.
Due to system complexity which will be described and the many possible electronic hardware and software systems interactions, it is not realistic to attempt to "prove" that the ETCS-i cannot cause UAs. Today's vehicles are sufficiently complex that no reasonable amount of analysis or testing can prove electronics and software have no errors. Therefore, absence of proof that ETCS-i has caused UA does not vindicate the system.

Source: NASA's Toyota Unintended Acceleration Investigation Report, p. 20 (emphasis supplied)
Here's what else NASA said about Toyota sudden acceleration:
O-2… When the brake can override the throttle command it provides a broad defense against unintended engine power whether caused by electronic, software, or mechanical failures (Full Report, p. 60-61)
O-5 Vehicles that are operated with an active pedal sensor fault, either with the MIL on or off, may be susceptible to the effects of second faults, leading to possible unintended accelerations (Full Report, p. 61)
O-7 There are no methods for capturing pre-event software states and performance following a UA event either on the vehicle or as a diagnostic tool (Full Report, p. 61)
NASA also found – contrary to Toyota's assertions and The Detroit News report – failures that mimic valid accelerator signals can be induced to produce large throttle openings. (Full Report, p. 63) NASA also found that "certain resistive faults can result from the presence of tin whiskers within the accelerator pedal position sensor. (Full Report, p. 63).
Less reported, but found here, are the massive redactions found in both the NHTSA and NASA reports on sudden acceleration. The redactions are so flagrant, that many pages in the reports simply look like this:
Despite the NASA and NHTSA reports, Toyota ultimately admitted that internal flaws led to its sudden acceleration safety problems, identifying deeply entrenched structural issues that compromise safety. Toyota also paid $10 million to the families of four people killed when Lexus vehicle ran out of control, killing all four inside the vehicle.
Let's hope the Court upholds the rule of law and principles of openness and transparency in government. These documents could shed important light on this safety issue.
[More on Toyota and Sudden Acceleration]
[More from the Did You Know… Series]
Read More:
(c) Copyright 2011 Brett A. Emison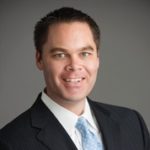 Brett Emison is currently a partner at Langdon & Emison, a firm dedicated to helping injured victims across the country from their primary office near Kansas City. Mainly focusing on catastrophic injury and death cases as well as complex mass tort and dangerous drug cases, Mr. Emison often deals with automotive defects, automobile crashes, railroad crossing accidents (train accidents), trucking accidents, dangerous and defective drugs, defective medical devices.