People hear much from the US Chamber of Commerce and other big business special interest groups about "frivolous" lawsuits. However, many do not realize that many defendants raise frivolous defenses or other claims.
A recent story in the Kansas City Star offers an example. Judy Thomas wrote last Wednesday of an area church that counter-sued parents of an abused child for placing the child in the church's care.
Michael Landy, youth leader at New Life Bible Church, pleaded guilty to sexually abusing a minor. the victim sued the church as Landy's employer. Now the church has counter-sued the victim's parents — who are missionaries for the church — saying the parents "breached their duty to provide for the proper care, custody and control of their daughter."
"The parents traveled a great deal as missionaries for the church," Randles said. "They would leave their son and daughter with the youth leader for the church, and he molested their daughter. And now the church is claiming that the parents were somehow responsible. They're saying the parents should have known."
It is easy for big business interests to blame the victims in the media, but they ignore thousands of instances like this one where a defendant raises outrageous defenses rather taking responsibility for causing the harm. Unfortunately, this "blame the victim" mentality permeates our culture.
It may be possible to trace this mindset back to the infamous "McDonald's Hot Coffee" case. But do you really know what happened? Did you know that Stella Liebeck wasn't driving when the spill happened — she was a passenger? Did you know that the car wasn't even moving — it was parked? Did you know the coffee was so hot that Mrs. Liebeck had 3rd degree burns on her inner thighs and genital that required skin grafting? Did you know she offered to settle with McDonald's for only the cost of her medical treatment, but McDonald's refused?
Filmmaker Susan Saladoff has produced and directed a documentary — Hot Coffee — exploring why this case garnered so much media attention and who funded the effort to "blame the victim." Just last week, the Sundance Film Festival announced it had chosen Hot Coffee as one of only 16 films (out of nearly 850 submissions) for its US documentary competition.
[More from the Did You Know… series]
[More about Hot Coffee the movie]
[More about tort reform and 7th Amendment Rights]
(c) Copyright 2010 Brett A. Emison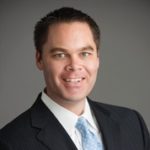 Brett Emison is currently a partner at Langdon & Emison, a firm dedicated to helping injured victims across the country from their primary office near Kansas City. Mainly focusing on catastrophic injury and death cases as well as complex mass tort and dangerous drug cases, Mr. Emison often deals with automotive defects, automobile crashes, railroad crossing accidents (train accidents), trucking accidents, dangerous and defective drugs, defective medical devices.