The National Highway Traffic Safety Administration (NHTSA) warned drivers of older model Honda and Acura vehicles to stop driving those vehicles immediately.  The federal safety regulator urged owners to keep their vehicles parked until defective airbags manufactured by Japanese supplier Takata could be replaced.
New test data on a particular subset of Takata air bag inflators show a far higher risk of ruptures during air bag deployment.
"With as high as a 50 percent chance of a dangerous air bag inflator rupture in a crash, these vehicles are unsafe and need to be repaired immediately," said U.S. Transportation Secretary Anthony Foxx.  "Folks should not drive these vehicles unless they are going straight to a dealer to have them repaired immediately, free of charge."

– NHTSA Press Release
Vehicles affected include:
2001-2002 Honda Civic
2001-2002 Honda Accord
2002-2003 Acura TL
2002 Honda CR-V
2002 Honda Odyssey
2003 Acura CL
2003 Honda Pilot
These vehicles were also included in a broader recall that occurred between 2008 and 2011.  Honda says that more than 70% of these vehicles have already been repaired, but more than 300,000 of these defective vehicles remain on the road.
Millions of vehicles in the US have been recalled due to defective Takata air bags.  These defective air bags and rupture when deployed, causing sharp metal shrapnel to explode into the occupant compartment.  It's estimated that 20% of the 260 million cars on US roads have (or had) a defective Takata air bag.
Our attorneys have handled a number of Takata air bag claims.  One of these lawsuits settled for a confidential amount earlier this year.  Joshua Reliford was driving his Honda Civic when he was struck by another vehicle.  The driver's side air bag deployed and the air bag inflator exploded and sent shards of metal through air bag material and into Joshua's face.  He suffered a brain injury, loss of his right eye, and facial disfigurement.
"The chemical propellant is housed within the metal inflators, and the inflator and air bag cushion are located within the steering wheel housing," explained lead attorney Kent Emison.  "When a collision occurs, a signal is sent to the vehicle's electronic control unit, which causes the propellant to ignite and begin emitting gas from the inflator in order to cause the airbag to fill with gas and deploy."

"These air bags were defectively designed and manufactured so that the metal inflator itself can rupture upon impact and shoot metal shrapnel through the air bag's cushion and into the faces and necks of the vehicle's occupants," Emison said.
Joshua, unfortunately, is just one of hundreds of documented injuries from these defective air bags – including at least 10 deaths.
Ultimately, it may take until 2019 to replace all of the defective air bags in US vehicles because not all of the parts are immediately available.
Read More:
© Copyright 2016 Brett A. Emison
Follow @BrettEmison on Twitter.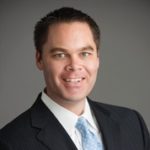 Brett Emison is currently a partner at Langdon & Emison, a firm dedicated to helping injured victims across the country from their primary office near Kansas City. Mainly focusing on catastrophic injury and death cases as well as complex mass tort and dangerous drug cases, Mr. Emison often deals with automotive defects, automobile crashes, railroad crossing accidents (train accidents), trucking accidents, dangerous and defective drugs, defective medical devices.