Now that General Motors has admitted that "terrible things happened" leading up to its recall of more than 2 million vehicles for an ignition switch defect – with at least 12 confirmed deaths and as many as 300 more – there has been increased scrutiny on the government's automotive watchdog, the National Highway Traffic Safety Administration.
One problem: the agency's budget has stagnated and its staff has been gutted, leaving only a $10 million budget and 51 employees to track more than 250 million vehicles.
But as concerning: the agency's close ties to the automakers it oversees.  Is the fox guarding the hen house?
The New York Times examined NHTSA's close ties with automakers and the problems those ties represent.  It turns out many former NHTSA officials – and even some former agency heads – are now at work for the car makers helping them to navigate (or, possibly, circumvent?) the safety regulations.  The Times documents several "former top NHTSA officials who now represent companies they were once responsible for regulating, part of a well-established migration from regulator to the regulated in Washington."
Those firms are buying "the intimate knowledge of how the agency works, the agency processes and procedures, the personalities of the agency," said Allan J. Kam, a safety consultant based in Bethesda, Md., who worked at the safety agency for 25 years and retired as its senior enforcement attorney.

That knowledge of how the agency works can "absolutely" make a difference when it comes to protecting consumers, said Joan Claybrook, who headed the agency from 1977 to 1981.

Former agency employees know how to present information to maximize chances that it will limit or even divert an investigation, she said, "and that is the harm because they are hired guns essentially."

– Carmakers' Close Ties to Regulators Scrutinized, New York Times
The Times identified some former regulators now at work on behalf of the auto industry.  Those include:
Marion C. Blakely: NHTSA chief from 1992 to 1993 and then headed the Federal Aviation Administration (FAA) from 2002 to 2007.  She now is the chief executive of the Aerospace Industries Association.

Dr. Sue Baily: NHTSA's acting administrator in 2000 during the agency's Ford-Firestone investigation.  Hired by Ford in mid-2001.
Jacqueline Glassman: NHTSA's acting administrator in 2006.  Previously served as senior regulatory counsel at DaimlerChrysler and now represents Graco child seats.
Erika Jones: NHTSA chief counsel from 1985-1989.  Then joined a Washington law firm that represented the Motor Vehicle Manufacturers Association and other auto industry interests.
Kennth Weinstein: NHTSA's associate administrator for enforcement from 1997 to 2005.  Then joined a Washington law firm representing the Motor Vehicle Manufacturers Association and other auto interests.
Diane Steed: NHTSA chief from 1983 to 1989.  Joined a lobbying firm in 1995 hired by the auto industry to work against stricter fuel economy standards.
Barry Felrice: NHTSA associate administrator from 1978 to 1996.  Then hired as director of regulatory affairs for the American Automobile Manufacturers Association.  In 199, became Chrysler's manager of safety affairs.
With auto executives running the agency and agency executives managing "regulatory affairs" for the car companies, is it any wonder that it took a decade to uncover this deadly safety problem?
© Copyright 2014 Brett A. Emison
Follow @BrettEmison on Twitter.
  Attribution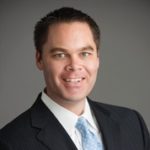 Brett Emison is currently a partner at Langdon & Emison, a firm dedicated to helping injured victims across the country from their primary office near Kansas City. Mainly focusing on catastrophic injury and death cases as well as complex mass tort and dangerous drug cases, Mr. Emison often deals with automotive defects, automobile crashes, railroad crossing accidents (train accidents), trucking accidents, dangerous and defective drugs, defective medical devices.