Working in grain bins is one of the most dangerous jobs in America. Yet, many times, farm and agriculture workers are sent in and around grain bins will little or no training and without necessary safety devices.
These entirely preventable grain bin suffocation deaths are increasing – reaching an all-time high last year.
Purdue University researchers concluded grain collapse deaths are becoming more common because grain is increasingly being stored on farms and in larger capacities, in part because of the demand for ethanol fuel. Much of the grain is "out of condition", causing to clump or stick inside bins and elevators… and requiring workers to free up the grain.
Purdue also determined that "every flowing grain entrapment is a preventable incident."
"Walking The Grain"

That's what it's called when employees, even farm children, are sent into bins when grain clumps together or sticks to the sides. They often use shovels or pickaxes to break the clumps apart so augurs can pull the grain tot he bottom of the bin for loading.

But once the grain is freed, it can act much like quicksand — swallowing workers, plugging their airways with grain and ultimately suffocating them.

Source: Kansas City Star.
That's exactly what happened to William Mace and David Hamblen in 2007. William and David were working at the Ray-Carroll grain plant in rural Missouri. William Mace had worked for Ray-Carroll only a few months and David Hamblen was only his second day when they were killed in a preventable grain collapse.
In January 2007, Ray-Carroll opened a grate to allow the grain to be "gravity-fed" onto a conveyor system below. However, the grain flowed properly for only two hours before the grate became clogged with iced, rotted, and clotted grain. Instead of relying on the gravity feed, workers were forced to feed the grain into Grate 1 a single loader-bucket at a time. By February 2007, the process was growing too time consuming for the company.
William Mace and David Hamblen were ordered onto grain pile to break up the clumped grain that was clogging the gravity fed grates. They were sent without proper training, without proper safety equipment, and in violation of numerous rules and regulations.
Mace and Hamblen worked for a couple of hours without incident, but a coworker later received tragic radio call for help. Both William and David survived the initial blunt forces of the avalanche of grain. William radioed for help, saying that he and David Hamblen had been buried in the corn. These young men were buried alive beneath 15-20 feet of grain and the crushing weight of the grain literally squeezed the life out of them
OSHA later investigated and determined the men's supervisor knew of the hazards and required safety, but assigned Mace and Hamblen to walk the grain regardless:
[The supervisor] assigned the employees to walk the moving grain, with the conveyor operating, to try and keep the grain flowing by breaking up clots. There were no inadvertent actions. [The supervisor] knew the hazards associated with corn. [The supervisor] told the compliance officer that walking grain in a bin was dangerous and not allowed when grain was moving or conveyors were on. He knew the hazards but made the assignment regardless. (emphasis in original)
The Kansas City Star reports that state workers' compensation laws often protect employers from lawsuits filed by the families of workers who have been injured or killed – but a grain bin death in Nebraska could change that. Like William Mace and David Hamblen, Joseph Teague was shoveling grain inside a bin with an auger running. Teague was pulled under and suffocated. Teague's lawyers filed a wrongful death claim, arguing that case does not fall under workers' compensation protection because Teague's death "was not an unforeseen accident", but an "assault and battery and willful unprovoked physical aggression."
In Missouri, there has long been an exception to workers' compensation immunity in which a coworker may be held liable for "purposeful, affirmatively dangerous conduct" or "an affirmative act that creates additional danger beyond that normally faced in the job-specific work environment." Fortunately, we were able to hold William Mace's and David Hamblen's supervisor accountable for the flagrant disregard of safety that led to their deaths.
For some family members, accountability through the civil courts is not enough. Ron Hayes, whose son Patrick, was killed in a grain collapse says maybe if OSHA actually put someone in jail, grain bin operators would be more careful when workers are "walking the grain."
Read More:
(c) Copyright 2011 Brett A. Emison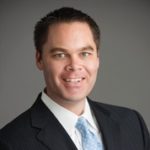 Brett Emison is currently a partner at Langdon & Emison, a firm dedicated to helping injured victims across the country from their primary office near Kansas City. Mainly focusing on catastrophic injury and death cases as well as complex mass tort and dangerous drug cases, Mr. Emison often deals with automotive defects, automobile crashes, railroad crossing accidents (train accidents), trucking accidents, dangerous and defective drugs, defective medical devices.