Herman Cain: the latest "conservative" to join a tort reform movement that grows government, eviscerates states' rights, and erodes fundamental liberty. I've written before about Rick Perry's anti-justice ideology and wrote yesterday how Rick Santorum is "a big tort reform guy".
Now, Herman Cain has come out in favor of tort reform and against the 7th Amendment, states' rights, accountability, and smaller government. You simply cannot be for tort reform and against big government. When tort reform bails out bad actors, government and tax payers become the accountable parties through Medicare, Medicaid and assistance programs. Tort reform replaces free-market forces with taxpayer supported amnesty for negligent conduct.
Cain gave a speech to the GOP Congressional Health Care Caucus discussing a number of policy stances, including tort reform. Cain said he supported tort reform and a national Texas-style loser-pays law that was implement this year by Texas Governor Rick Perry.
In his speech, Cain seemed to be talking out of both sides of his mouth – on one side espousing free market principles and lower taxes, but on the other arguing for government intervention to provide tax payer supported amnesty for negligent conduct.
Cain stressed the importance of reducing costs while sharply limiting the federal government's role in health care. "When you let the free market system and competition do what it does best, it brings down costs," he said. – Kaiser Health News
But at the same time Cain advocated inserting government's hands into health care through tort reform and increase taxpayer burdens through Medicare, Medicaid and assistance programs by providing amnesty and immunity for bad doctors.
Read More:
[More on Tort Reform and your 7th Amendment Rights]
(c) Copyright 2011 Brett A. Emison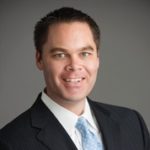 Brett Emison is currently a partner at Langdon & Emison, a firm dedicated to helping injured victims across the country from their primary office near Kansas City. Mainly focusing on catastrophic injury and death cases as well as complex mass tort and dangerous drug cases, Mr. Emison often deals with automotive defects, automobile crashes, railroad crossing accidents (train accidents), trucking accidents, dangerous and defective drugs, defective medical devices.