In the last week, the number of people who've died in the NECC fungal meningitis outbreak rose to 14, the number of people infected nearly doubled from Sunday's 91, and the CDC increased its guesstimated number of people at risk from 13,000 to 14,000, according to Reuters.
On Tuesday, the Ohio State Board of Pharmacy suspended NECC's ability to distribute drugs within the state. On Wednesday, NBC reported that two types of fungus – Aspergillus and a black mold called Exserohilum rostratum – contaminated NECC's epidural steroid injections. On Thursday, the U.S. House of Representatives asked NECC to outline its business practices and how the injections were contaminated and distributed. The panel discussion is to be held no later than October 18, the Chicago-Tribune reported.
Meanwhile, a Minnesota woman has filed the first personal injury lawsuit against NECC. Barbe Puro v. New England Compounding Center proposed a class action lawsuit that could potentially include three meningitis cases that have been confirmed in Minnesota as well as over 800 people who were injected with the steroid.
Puro, who's suffered chronic back pain since falling while walking a dog several years ago, is awaiting results from a spinal tap and blood work to see if she has fungal meningitis. She claims to have suffered headaches and nausea since a September 17 steroid injection. The CDC has stated that patients may develop meningitis symptoms approximately one to four weeks afterward.
The Spangenberg law firm is currently investigating personal injury and wrongful death claims on behalf of those who became ill or died due to NECC's negligence.
"Most lawyers who handle drug injury litigation do not have experience in drug contamination cases because they're so rare," said Spangenberg partner Peter Brodhead, who wrote a book titled Ten Myths and Facts about Defective Drug Injury Claims: What Every Consumer Needs to Know. "But this NECC case reminds me a great deal of a major drug contamination case in which I was extensively involved as one of the lead discovery lawyers and as one of the lead trial lawyers."
As such, Brodhead proved that makers of asthma medication Albuterol failed to sanitize plastic tubes through which the liquid drug passed to fill vials of the finished product.
"My more than 30 years of experience as a trial attorney and, in particular, my specialized experience in handling drug contamination cases leads me to suspect that we will find unsanitary conditions and a failure to follow safe and prudent manufacturing rules led to the contamination of the NECC steroid injections in this case," he said.
Related posts:
NECC News: Ohio Clinics from Akron to Zanesville that Received NECC Drugs May-October 2012
NECC News: Fungal Meningitis Lawsuits Filed in Minnesota, Michigan, New Jersey, Tennessee, and Virginia (updated October 17)
NECC News: NECC Cuts Jobs, FDA Investigates More Products
NECC News: Two More Injections Possibly Linked to Fungal Meningitis Outbreak per FDA
NECC News: Ameridose Employees Talk, Senators Ask Questions, & Candidate Gives Up Contribution
NECC Loses Ohio License and 2004 Meningitis Lawsuit Comes to Light
What Epidural Steroid Patients Need to Know about the NECC Fungal Meningitis Outbreak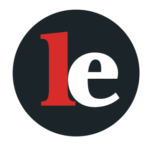 The Legal Examiner and our Affiliate Network strive to be the place you look to for news, context, and more, wherever your life intersects with the law.