USA Today has reported that Stork Craft Manufacturing is involved in the largest crib recall in U.S. History after at least 15 infants have become trapped in the cribs and at least four have suffocated to death.
In the largest crib recall in U.S. history, more than 2.1 million drop-side cribs by Stork Craft Manufacturing are being voluntarily withdrawn because hardware failures have trapped 15 children and suffocated four.

Nearly 150,000 cribs carry the Fisher-Price logo.

The crib sides slide up and down to make it easier to lift infants. Hardware can break, deform or get lost over the years. Some cribs failed because parents did not assemble them properly.

The cribs were sold from January 1993 through last month at major retailers including BJ's Wholesale Club, J.C. Penney, Kmart, Meijer, Sears, USA Baby and Walmart stores, and online at Amazon.com, Babiesrus.com, Costco.com, Target.com, and Walmart.com. More than 1.2 million cribs were sold in the United States and almost 1 million in Canada, where Stork Craft is based.
You can find additional information regarding this recall at the Consumer Product Safety Commission's web site. You can contact Stork Craft Manufacturing about the recall at (877) 274-0277 or call the CPSC's recall hotline at (800) 638-2772.
According to the CPSC, the cribs' drop-side plastic hardware can break or deform leading the side to detach or come free in one or more corners. This safety defect has caused more than 100 incidents including a number of infant entrapments and deaths.
The cribs' drop-side plastic hardware can break, deform, or parts can become missing. In addition, the drop-side can be installed upside-down, which can result in broken or disengaged plastic parts. All of these problems can cause the drop-side to detach in one or more corners. When the drop-side detaches, it creates space between the drop-side and the crib mattress. The bodies of infants and toddlers can become entrapped in the space which can lead to suffocation. Complete detachment of drop-sides can lead to falls from the crib.

CPSC, Health Canada, and Stork Craft are aware of 110 incidents of drop-side detachment; 67 incidents occurred in the United States and 43 in Canada. The incidents include 15 entrapments; 12 in the U.S. and three in Canada. Four of the entrapments resulted in suffocation: a 7-month-old in Gouverneur, N.Y.; a 7-month-old in New Iberia, La.; a 6-month-old in Summersville, W.Va.; and a 9-month-old in Bronx, N.Y. Included in these incidents are 20 falls from cribs; 12 in the U.S. and eight in Canada. Fall injuries ranged from concussion to bumps and bruises. The cribs involved in these incidents had plastic drop-side hardware that had broken, missing, or deformed claws, connectors, tracks, or flexible tab stops; loose or missing metal spring clips; stripped screws; and/or drop-sides installed upside-down.
The Stark Craft recall comes only a year after 600,000 cribs manufactured by a different company were recalled for the same reason.
What To Do If You Have A Recalled Crib
(1) Stop using the crib immediately
(2) Do not attempt to repair or fix the crib yourself
(3) Contact the Stork Craft Manufacturing recall hotline at (877) 274-0277 or the Consumer Product Safety Commission's recall hotline at (800) 638-2772.
(4) Order a repair kit from Stork Craft at its web site www.storkcraft.com
(5) If your child has been injured or killed due to one of the recalled cribs, you should contact an attorney immediately. Claims against the company are time-limited based on the statute of limitations imposed state-by-state.
You can learn more about dangerous products and how to protect yourself at our safety blog.
You can learn more and become a fan of Langdon & Emison on Facebook.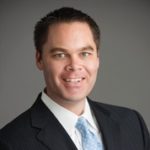 Brett Emison is currently a partner at Langdon & Emison, a firm dedicated to helping injured victims across the country from their primary office near Kansas City. Mainly focusing on catastrophic injury and death cases as well as complex mass tort and dangerous drug cases, Mr. Emison often deals with automotive defects, automobile crashes, railroad crossing accidents (train accidents), trucking accidents, dangerous and defective drugs, defective medical devices.