The country was shocked in April 2010 by the explosion of the Massey Energy Upper Big Branch Mine in West Virginia that killed more than 2 dozen coal miners. That shock was magnified as we learned about Massey's history of safety violations and its policy of putting profits before the safety of its miners.
By the summer of 2011, investigators discovered Massey kept two different sets of safety records that were used to mislead safety inspectors by deleting accounts of hazardous conditions.
Now, according to a report by USA Today, Alpha Natural Resources, the mining company that purchased Massey will pay $210 million to resolve criminal penalties resulting from the explosion. The settlement including:
$46.5 million in criminal restitution to families of the miners (each family should receive $1.5 million)
$128 million to fund cutting-edge mine safety upgrades
$35 million in penalties for federal mine safety violations
As part of the agreement, Alpha Natural Resources will not be charged with any crimes, but individuals could still face criminal prosecution. Civil lawsuits against the company for negligence and wrongful death are not affected by the settlement with Department of Justice and MSHA.
"No individuals are off the hook," [U.S. Attorney Booth] Goodwin said, adding that federal prosecutors are still investigating.
Because investigations are ongoing, it is unclear what effect this settlement will have on Massey's former CEO, Don Blankenship. Blankenship has notoriously tried to buy-off supreme court judges and threatened to shoot an ABC News reporter attempting to interview him.
West Virginia coal boss Don Blankenship has long dipped into his fortune to help finance the campaigns of political candidates and judges in his home state. The CEO of Massey Energy has used millions of dollars of his own money to push his pro-business agenda, and some have argued, help insulate his mining empire from government intrusion.

Source: ABC News
More from ABC News on Don Blankenship's WV Supreme Court scandal:
Hopefully, this substantial criminal penalty will lead to improved mine safety and lead mining companies such as Massey and Alpha Natural Resources to put their miners' safety ahead of corporate profits.
[More on the Massey Mine Explosion]
Read More:
(c) Copyright 2011 Brett A. Emison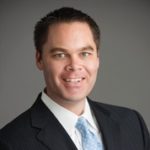 Brett Emison is currently a partner at Langdon & Emison, a firm dedicated to helping injured victims across the country from their primary office near Kansas City. Mainly focusing on catastrophic injury and death cases as well as complex mass tort and dangerous drug cases, Mr. Emison often deals with automotive defects, automobile crashes, railroad crossing accidents (train accidents), trucking accidents, dangerous and defective drugs, defective medical devices.