It's been 70 years since Pearl Harbor was attacked, but the memories are still fresh for some. For the rest of us, a heartfelt and grateful thanks for those who guard and protect us each day!
http://www.youtube.com/watch?v=CrVI6ENDL8Y
Yesterday, December 7, 1941 — a date which will live in infamy — the United States of America was suddenly and deliberately attacked by naval and air forces of the Empire of Japan.
The United States was at peace with that nation and, at the solicitation of Japan, was still in conversation with its government and its emperor looking toward the maintenance of peace in the Pacific.
***
As commander in chief of the Army and Navy, i have directed that all measures be taken for our defense. But always will our whole nation remember the character of the onslaught against us.
No matter how long it may take us to overcome this premeditated invasion, the American people in their righteous might will win through to absolute victory…. With confidence in our armed forces, with the unbounding determination of our people, we will gain the inevitable triumph — so help us God.
Read More:
(c) Copyright 2011 Brett A. Emison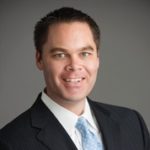 Brett Emison is currently a partner at Langdon & Emison, a firm dedicated to helping injured victims across the country from their primary office near Kansas City. Mainly focusing on catastrophic injury and death cases as well as complex mass tort and dangerous drug cases, Mr. Emison often deals with automotive defects, automobile crashes, railroad crossing accidents (train accidents), trucking accidents, dangerous and defective drugs, defective medical devices.