It seems there is a constant barrage from the U.S. Chamber of Commerce and a few politicians about the need for tort reform. However, leading conservative legal groups have started to question the need for tort reform because of concerns about tort reform's encroachment on fundamental civil liberties, increasing the size and burden of government, and tort reform's failure to promote accountability and personal responsibility.
Andrew Cochran – a leading conservative legal advocate and member of the Regan administration – writes of these concerns on his blog, The 7th Amendment Advocate. Cochran wrote recently about the AAJ's remarks to the National Convention of the Federalist Society. The AAJ's remarks centered on the fundamental right to jury trial dating back nearly 800 years to Article 39 of the Magna Carta and cemented as an American fundamental right in the 7th Amendment to the Constitution.
Today, I present a challenge: for those in attendance who may support so-called "tort reform," please consider how this conflicts with the principles of limited government you promote. In many ways, the concept of "tort reform" is an assault on states' rights and individual freedom.
The 7th Amendment is the ultimate lynch pin for all other constitutional rights, which is why constitutional conservatives oppose attacks on 7th Amendment rights through tort reform. What is your remedy if someone violates your constitutional rights to free speech, to religious freedom, to keep and bear arms, to contract, etc.? These are civil law (or civil justice) claims in which you take the bad actor to court in order to have your rights protected. What happens when access to courts is limited? What happens when access to court is so lopsided that the average person cannot gain access? What happens when powerful lobbyists control the courts like they control other branches of government?
Tort "reforms" also have the perverse effect of bloating federal government and penalizing taxpayers through government funded bailouts of negligent actors. Imagine someone is paralyzed by a defective product, a negligent doctor or a drunk driver. Tort reform either excludes the plaintiff completely from the court system or limits the recovery to only a portion of the plaintiff's actual life care needs. The bad actor is relieved of personal (or corporate responsibility) and the burdens of the bad actions are borne by taxpayers in the form of Medicare, Medicaid and disability payments.
Join those on both sides of the political aisle in standing up for our Constitution, for preserving civil justice and accountability.
[More on your 7th Amendment rights]
(c) 2010 Brett A. Emison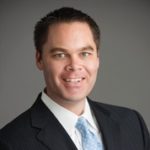 Brett Emison is currently a partner at Langdon & Emison, a firm dedicated to helping injured victims across the country from their primary office near Kansas City. Mainly focusing on catastrophic injury and death cases as well as complex mass tort and dangerous drug cases, Mr. Emison often deals with automotive defects, automobile crashes, railroad crossing accidents (train accidents), trucking accidents, dangerous and defective drugs, defective medical devices.