Trinity ET-Plus Guardrail – Banned in 4 States (and Counting)
Jurors in a federal court in Texas today found that Trinity Industries, Inc. deliberately withheld information from US highway officials about a design change that shed 20% of the metal from a critical component of its protective end terminals, which saved the company about $50,000 per year, but has lead to numerous injuries and deaths across the country.  The jury found Trinity had defrauded the federal government of $175 million.
The component at issue: The rectangular piece in the photo above, commonly referred to as an end terminal.  The end terminal is supposed to cushion an impact by riding down the rail while curling the rail off to the side and away from the vehicle (visualize a pencil shaving curing away from a sharpener).  Trinity shaved 1 inch from a critical 5 inch steel beam in 2005.  The move saved Trinity some money, but the redesigned end terminal has a tendency to lock up, causing the rail to act more like a spear than a shock absorber.  The defective Trinity guardrails can impale vehicles, rather than protecting their drivers.
At trial, Gregory Mitchell, president of Trinity Highway Productions, which manufactures highway guardrails used across the country, admitted that the company never told federal or state highway officials that the company made critical design changes when the changes were made in 2005.  In at least one instance, Trinity affirmatively misled a state about its guardrail design.
Trinity had already admitted it never submitted federal paperwork identifying the design change than shaved off 20% of the width of a critical metal component.  Now we know, it never told state officials either.
Mitchell said that the company didn't notify any states about the change either, and in a letter to Vermont officials in 2006, said the design was "identical" to the approved version – a statement that he now says was false.  In a letter to Florida officials around the same time, Trinity said the guardrail system had gone through no major design changes.

– Cindy Galli, Brian Ross, Angela M. Hill and Lee Ferran at ABC News
There are thousands of Trinity ET-Plus guardrails installed in all 50 states.  So far, four states – Missouri, Massachusetts, Nevada, and Virginia – have banned further use of these guardrails, though they have not yet begun removing defective guardrails that have already been installed.
Langdon & Emison represents a number of clients across the country in cases involving defective Trinity guardrails.  Brian Ross recently interviewed Kent Emison for an episode of ABC's 20/20.  Contact our office for a free evaluation of your case.
Read More:
© Copyright 2014 Brett A. Emison
Follow @BrettEmison on Twitter.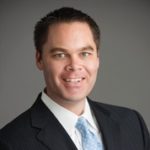 Brett Emison is currently a partner at Langdon & Emison, a firm dedicated to helping injured victims across the country from their primary office near Kansas City. Mainly focusing on catastrophic injury and death cases as well as complex mass tort and dangerous drug cases, Mr. Emison often deals with automotive defects, automobile crashes, railroad crossing accidents (train accidents), trucking accidents, dangerous and defective drugs, defective medical devices.