The Bangor Daily News has reported that the driver of a semi truck that collided with an Amtrak Downeaster passenger train in North Berwick may have been distracted by using a mobile phone.
"It appears with the investigation complete that the cause of this crash is driver inattention / distraction by the possible use of a mobile communication device by [the tractor-trailer driver]," North Berwick Police Lt. James Moulton said in a statement Monday.
Police noted that the truck left 200 feet of skid marks leading to the point of impact. Law enforcement investigators retrieved the driver's cell phone records, GPS and other equipment to determine why the truck failed to stop in time for the train. In trucking accident investigation and litigation, electronic data can provide valuable information in reconstructing the crash sequence.
Nearly 5,500 people were killed and more than half-a-million were injured in distracted driving crashes in 2009. Texting and using a cell phone while driving account for more than 25% of auto crashes. In fact, distracted driving can be as dangerous and as deadly as driving drunk:
Drivers are twice as likely to cause a crash if texting than if drinking – Drunk driving increases the likelihood of causing a car crash by 4 times while texting and driving increases the risk by 8 times.
Texting drivers need 6 times as much distance to stop than a drunk driver — drunk drivers travel 4 additional feet before stopping while a texting driver travels 25 more feet before stopping.
Texting drivers typically gaze at their mobile device for 5 seconds — enough time to travel 29 car lengths at interstate speeds.
Despite these dangers, regulations addressing distracted driving are still years away.
Read More:
[More on Distracted Driving Dangers]
(c) Copyright 2011 Brett A. Emison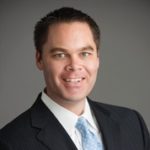 Brett Emison is currently a partner at Langdon & Emison, a firm dedicated to helping injured victims across the country from their primary office near Kansas City. Mainly focusing on catastrophic injury and death cases as well as complex mass tort and dangerous drug cases, Mr. Emison often deals with automotive defects, automobile crashes, railroad crossing accidents (train accidents), trucking accidents, dangerous and defective drugs, defective medical devices.