The Times-Georgian has reported that Paul Holmes died from injuries sustained in an ambulance crash.
Paul Holmes, 37, of Dallas, was airlifted to Grady shortly after the 11:30 p.m. accident on Anneewakee Road, according to Wes Tallon, county communications and community relations director. He died about 12:30 a.m. Monday.

Tallon said Holmes was riding in an ambulance which was answering a call to a vehicle fire with injuries on Anneewakee Road. The ambulance had its lights and siren going when it was involved in the collision with the other vehicle, he said. Witnesses reported the ambulance turned over several times, ejecting Holmes from the vehicle.

The ambulance driver, Daniel Young, was taken to WellStar Douglas Hospital, where he was treated for injuries and released. He was recovering at home Monday, Tallon said.
Paramedics are special group of people who risk their lives daily to help others. Unfortunately, many of their service vehicles — including ambulances — are not as safe as they should be.
Ambulances and other specialty vehicles (like conversion vans, mobile cranes and lifts and recreational vehicles) are considered "after-market", "altered", "modified" or "specialty" vehicles. These vehicles start off as the framework of a regular production vehicle, but are modified by independent companies that are often unregulated and fail to properly design or test the completed vehicles.
I have seen far too many people — including emergency responders and paramedics — injured or killed because of defectively designed ambulances or other modified vehicles. One of our cases was striking similar to the crash that killed Paramedic Holmes.
In our case, an ambulance was rushing a victim to the hospital and was involved in an accident that caused the ambulance to roll over. The ambulance "box" or "shell" in which the patient and paramedic were riding ripped open because poor design and inadequate welds. The patient and paramedic were thrown from the vehicle.
We found that the ambulance manufacturer did not adequate design, manufacture or test the vehicle.
We had a similar case involving a handicapped accessible vehicle as well. An after-market modifier had moved the fuel tank to accommodate a lift mechanism. However, the manufacturer did not have any design drawings, never tested the final design, did not know about the federal safety regulation governing fuel tanks and relied on Motor Trend has his industry publication.
Our paramedics, EMTs and firefighters deserve better safety than they get from these after-market vehicle manufacturers. They are our heroes and we should treat them as such.
Paramedic Paul Holmes will be missed by those that knew him.
"Paramedics and firefighters are a special breed of people who live to save others' lives," said Douglas County Fire Chief Scott Spencer. "Paul trained as a paramedic and firefighter to achieve that goal, and he lost his life in pursuit of it. He will be missed, and the entire emergency services community mourns our loss."

"Serving as a fireman/paramedic/EMT is a calling and those who respond to the call put their lives on the line every day," said Commission Chairman Tom Worthan. "Paul was responding to someone who needed aid, and in doing so, he lost his own life. This is unselfish service at the highest level, and we'll remember Paul's spirit."
Let's make sure this doesn't happen to another emergency responder.
Learn more and become a fan of Langdon & Emison on Facebook.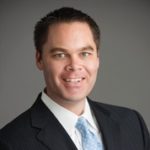 Brett Emison is currently a partner at Langdon & Emison, a firm dedicated to helping injured victims across the country from their primary office near Kansas City. Mainly focusing on catastrophic injury and death cases as well as complex mass tort and dangerous drug cases, Mr. Emison often deals with automotive defects, automobile crashes, railroad crossing accidents (train accidents), trucking accidents, dangerous and defective drugs, defective medical devices.