ABC news affiliate KETV has reported that Mark Wagner, a father of four, was killed when his vehicle was crushed in a trucking accident when a tractor trailer that jackknifed on highway 92.
Saunders County, Neb. — A man who died Monday night in a Saunders County crash had just watched the birth of his fourth child six days before.

***

Wagner's wife called the Saunders County Sheriff's Department Monday night when he didn't return home to Wahoo at his usual time. He worked for Flynn Heating and Air Conditioning in Valley.

"She was asking us if we had any accidents that we knew about in the county because her husband was late arriving home," said Chief Deputy Bob Thorson. "And obviously there had been an accident."

Just before 6 p.m., Thorson said, a tractor-trailer heading east on Highway 92 jackknifed on the slick surface and took out three cars.

Wagner was in the first car the rig hit. The 37-year-old was bucked in, Thorson said, but he had no chance.

"The road was very treacherous. I came through there just before the accident," he said.
Our thoughts and prayers go out to Mark Wagner's wife and children. No family should have to endure such a needless tragedy.
Too many people have been killed by semi truck crashes and trucking accidents.
Nationwide, large trucks (known as tractor trailers, semi trucks, eighteen wheelers, diesel, big rigs, or commercial trucks) make up only about 3% of the vehicles on the road. However, they account for far more traffic fatalities. For example, in Missouri, semi truck crashes make up as much as 15% of traffic deaths. In Illinois, tractor trailer crashes cause more than 10% of traffic deaths.
The National Transportation Safety Board ("NTSB") lists the following as some of the most common causes of big rig accidents:

Poor Driver Training

Driver Fatigue (Tiredness)

Speeding

Overloaded Trucks

Oversized Trucks

Brake Failure

Poor Driving Conditions

Driver Inexperience

Failure To Yield The Right-Of-Way

Driving Under The Influence of Alcohol Or Drugs

Aggressive, Dangerous Or Reckless Driving

Mechanical Failure (Or Improper Maintenance)

Defective Parts (Such As Defective Steering Or Brakes)

Truckers and trucking companies must be mindful of each of these trucking accident causes.
Why was this truck driver driving in such dangerous conditions? It is much more difficult to maneuver an 80,000 pound rig in icy conditions than a typical passenger vehicle. Trucking companies owe it to innocent drivers and passengers to park their tractor trailers when weather conditions become too dangerous. Truck drivers owe it to themselves — and other innocent drivers — to park their semi trucks when weather conditions are too dangerous.
These companies need to quit putting profits over safety. Do they think there is a separate set of rules for them?
Visit our trucking accident web site to learn more about trucking accident safety or trucking accident investigation.
Learn more and become a fan of Langdon & Emison on Facebook.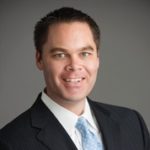 Brett Emison is currently a partner at Langdon & Emison, a firm dedicated to helping injured victims across the country from their primary office near Kansas City. Mainly focusing on catastrophic injury and death cases as well as complex mass tort and dangerous drug cases, Mr. Emison often deals with automotive defects, automobile crashes, railroad crossing accidents (train accidents), trucking accidents, dangerous and defective drugs, defective medical devices.