Fox affiliate KTVI and NBC affiliate KY3 have reported that Cpl. Dennis Engelhard of the Missouri Highway Patrol was killed while assisting with an accident on I-44 in Eureka, Missouri.
From Fox affiliate KTVI:
From NBC affiliate KY3:
Our thoughts and prayers go out to Cpl. Engelhard's family, friends, and the entire Missouri Highway Patrol community. It is difficult to image the heartache and loss caused by his tragic death.
I saw firsthand the comradery of the Highway Patrol representing the family of Trooper Michael Newton, who was killed when his Crown Victoria police cruiser was struck from behind and burst into flames. Most people simply do not understand or comprehend the extreme danger faced by these Troopers every day to ensure that the rest of are safe on the roads.
Corporal Engelhard's colleagues won't stay quiet about this kind of tragedy happening all too often. "We have so many crashes that happen where we have emergency vehicles with their lights on, and people just seem to wait til they get up on them before they decide to break and slow down, and that's not what you're supposed to do. If you can see those lights a long ways away, that's when you slow down," Nothum says.
This tragic event is a reminder for all drivers to give emergency crews, law enforcement and first responders the space to do their jobs safety. Every driver in Missouri is required by law to move over and slow down when approaching emergency responders and law enforcement on roadways.
The Missouri "Move Over Law" was signed into law in August of 2002 as a Class C misdemeanor. In 2006 the penalty was increased to a Class A misdemeanor and the crimes of involuntary manslaughter and second degree assault, were modified to include violations of the "Move Over Law", which cause death or physical injury to an emergency vehicle operator through an act involving negligence.
It is unclear what caused the collision, but reports indicate the SUV lost control shortly before striking Cpl. Engelhard.
Traveling to visit family on Christmas day, I was shocked to see several vehicles that had lost control on the roadway and were sitting in medians and ditches. Several vehicles passed my family at alarming speed for the adverse weather conditions. Drivers should always use the highest degree of safety and care when driving their vehicles… especially in adverse weather conditions such as the harsh blizzard that moved through the Midwest over the past several days.
Cpl. Engelhard will be missed by those who knew him.
Engelhard was 49 years old and single. His family lives in the Kansas City area. He had been a trooper for ten years. Officials say his service began in the Franklin County area. He was later promoted to corporal and moved to St. Louis County.

Sgt. Al Nothum worked with him for several years. "Dennis was a great officer, a great trooper. He was a hard worker."

"He was a very quiet man," Nothum said. "He didn't say much at all. I worked with him for several years out in Franklin County. He just showed up for work, did his job and took a lot of drunk drivers off the road."
Honor Corporal Engelhard's memory: Move over when approaching emergency responders; always use the highest degree of care and safety when driving; keep your family… and others… safe.
Learn more and become a fan of Langdon & Emison on Facebook.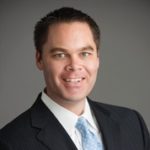 Brett Emison is currently a partner at Langdon & Emison, a firm dedicated to helping injured victims across the country from their primary office near Kansas City. Mainly focusing on catastrophic injury and death cases as well as complex mass tort and dangerous drug cases, Mr. Emison often deals with automotive defects, automobile crashes, railroad crossing accidents (train accidents), trucking accidents, dangerous and defective drugs, defective medical devices.