CBS News affiliate KCTV has reported that two tractor trailers have crashed along the same stretch of highway within two weeks on the Paseo Bridge.
KANSAS CITY, Mo. — Not just one but two semi crashes have happened in the past two weeks along a stretch of highway on the Paseo Bridge.

The latest one was just last night when a little after 7:30 a truck flipped on the highway spilling soybean meal all over the ramp and shutting down the roadway for hours.

Official from the Missouri Department of Transportation told KCTV5's Shaun Broyls that the problem was excessive speed.

"Cars really need to slow down and pay attention to what they're doing," said MoDOT project director Brian Kidwell.

The accident comes on the heels of another wreck just a couple of weeks ago when a semi crashed at the same location spilling 400 gallons of hydrochloric acid and once again shutting down the highway for hours.

Luckily no one was killed in either incident, but motorists are taking notice and choosing to avoid the area.

"I stay off that thing 'cause it's a pain sometimes," said Joe Reece. "Traffic is horrible. They got it going in all certain ways. I just stay off of it."
This is the second semi truck crash on the Paseo Bridge in two weeks. Luckily this crash did not injure anyone and the spilled cargo was just soybeans. The previous diesel truck crash spilled hydrochloric acid and caused an area evacuation.
These crashes show how careful truckers and truck drivers must be. Too many people have been injured or killed by semi truck crashes and trucking accidents.
Nationwide, large trucks (known as tractor trailers, semi trucks, eighteen wheelers, diesel trucks, big rigs, or commercial trucks) make up only about 3% of the vehicles on the road. However, they account for far more traffic fatalities. For example, in Missouri, semi truck crashes make up as much as 15% of traffic deaths. In Illinois, tractor trailer crashes cause more than 10% of traffic deaths.
The National Transportation Safety Board ("NTSB") lists the following as some of the most common causes of big rig accidents:

Poor Driver Training

Driver Fatigue (Tiredness)

Speeding

Overloaded Trucks

Oversized Trucks

Brake Failure

Poor Driving Conditions

Driver Inexperience

Failure To Yield The Right-Of-Way

Driving Under The Influence of Alcohol Or Drugs

Aggressive, Dangerous Or Reckless Driving

Mechanical Failure (Or Improper Maintenance)

Defective Parts (Such As Defective Steering Or Brakes)

Truckers and trucking companies must be mindful of each of these trucking accident causes.
Truck drivers are sometimes pressured by their employers — trucking corporations — to run long hours and exceed the speed limit in order to get more shipments delivered. These trucking companies need to be held accountable for pushing their drivers to the limit and putting profits over safety. Speed limits, maximum operating hours and required sleep time are there to protect innocent motorists. These corporations need to play by the same rules as everyone else.
Visit our trucking accident web site to learn more about trucking accident safety or trucking accident investigation.
Learn more and become a fan of Langdon & Emison on Facebook.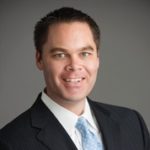 Brett Emison is currently a partner at Langdon & Emison, a firm dedicated to helping injured victims across the country from their primary office near Kansas City. Mainly focusing on catastrophic injury and death cases as well as complex mass tort and dangerous drug cases, Mr. Emison often deals with automotive defects, automobile crashes, railroad crossing accidents (train accidents), trucking accidents, dangerous and defective drugs, defective medical devices.