Several news organizations, including the Kansas City Star have reported a trucking accident that led to an overturned tractor trailer spilling hydrochloric acid in the northbound lanes of I-35 on the Paseo Bridge in Kansas City, Missouri.
A semi overturned this morning in the northbound lanes of Interstate 35 on the Paseo Bridge, forcing the closure of the bridge.

The north and eastside of the downtown loop is also closed. Emergency crews freed the driver and he was taken to an area hospital for treatment of his injuries.

Emergency crews were concerned about the leaking chemical and a cloud of fumes that were blowing to the east. The semi was carrying about 4,500 gallons of hydrochloric acid, according to Battalion Chief Joe Vitale.

According to the Environmental Protection Agency, short-term exposure to hydrochloric acid may cause "eye, nose, and respiratory tract irritation and inflammation and pulmonary edema in humans."
Hydrochloric acid is a solution of hydrogen chloride (HCl) in water. Hydrochloric acid, which has several industrial uses, is highly corrosive. In spills — like the eighteen wheeler spill in Kansas City — concentrated hydrochloric acid forms acidic clouds or mists. Both the acid cloud and the solution itself have a corrosive effect on human tissue, with potential damage to respiratory organs (lungs and trachea), eyes, skin and intestines. If combined with oxidizing chemicals, such as bleach, a toxic chlorine gas is produced.
Residents and motorists in North Kansas City should avoid the area where the spill occurred. Emergency responders are currently working to clear the site of the collision and to mitigate the effects of the acid cloud.
The deadly and far-reaching effects of this trucking accident shows how careful truckers and truck drivers must be. Too many people have been injured or killed by semi truck crashes and trucking accidents.
Nationwide, large trucks (known as tractor trailers, semi trucks, eighteen wheelers, diesel trucks, big rigs, or commercial trucks) make up only about 3% of the vehicles on the road. However, they account for far more traffic fatalities. For example, in Missouri, semi truck crashes make up as much as 15% of traffic deaths. In Illinois, tractor trailer crashes cause more than 10% of traffic deaths.
The National Transportation Safety Board ("NTSB") lists the following as some of the most common causes of big rig accidents:

Poor Driver Training

Driver Fatigue (Tiredness)

Speeding

Overloaded Trucks

Oversized Trucks

Brake Failure

Poor Driving Conditions

Driver Inexperience

Failure To Yield The Right-Of-Way

Driving Under The Influence of Alcohol Or Drugs

Aggressive, Dangerous Or Reckless Driving

Mechanical Failure (Or Improper Maintenance)

Defective Parts (Such As Defective Steering Or Brakes)

Truckers and trucking companies must be mindful of each of these trucking accident causes.
Visit our trucking accident web site to learn more about trucking accident safety or trucking accident investigation.
Learn more and become a fan of Langdon & Emison on Facebook.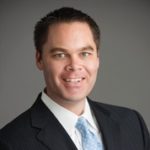 Brett Emison is currently a partner at Langdon & Emison, a firm dedicated to helping injured victims across the country from their primary office near Kansas City. Mainly focusing on catastrophic injury and death cases as well as complex mass tort and dangerous drug cases, Mr. Emison often deals with automotive defects, automobile crashes, railroad crossing accidents (train accidents), trucking accidents, dangerous and defective drugs, defective medical devices.