A tractor trailer safety bill cleared the Senate Commerce committee yesterday, passing on a 13-11 party-line vote. New safety provisions include a mandate for comprehensive electronic onboard recorders and a requirement that the Federal Motor Carrier Safety Administration (FMCSA) establish a clearinghouse for drug and alcohol test results.
The bill also requires the FMCSA to establish a written proficiency exam for new commercial truck drivers and an employer notification system for driving violations. The bill also requires research into potential crashworthiness standards.
However, trucking companies and shippers banded together and staged a fly-in to oppose the safety standards, complaining that increased safety would increase transportation and supply chain costs and cut into industry profits. Mike Regan, chairman of the NASSTRAC's Advocacy Committee, said "Never before have the advocacy interests of both motor carriers and shippers dependent upon over-the-road trucking been more closely aligned." On key item these trucking industry associations oppose is new requirements to limit the number of hours a truck driver can be behind the wheel during a single shift. Safety experts say these new requirements are necessary to prevent distracted and fatigued truck driving that can result in crashes and death. However, trucking companies and industry insiders complain it will result in a lack of productivity and hurt their profits.
Just this month, the National Highway Traffic Safety Administration released a study – 2010 Motor Vehicle Crashes: Overview. NHTSA found that 32,885 people died in U.S. motor vehicle crashes in 2010. While overall highway deaths declined by nearly 3%, deaths involving large trucks – semi-trucks, tractor trailers, and other commercial vehicles, actually increased 8.7%.
The Commercial Motor Vehicle Safety Enhancement Act of 2011, S.1950, as its name suggests, seeks to improve commercial vehicle safety. The bill, in its current form, contains several new safety provisions, including a new Electronic On-Board Recorder (EOBR) requirement and an increase in the minimum insurance requirements that trucking companies must carry.
Daphne Izer, Founder of Parents Against Tired Truckers (P.A.T.T.), lauded the bill's sponsors for including language requiring trucks and buses to be equipped with EOBRs. "Truck driver fatigue is a major public health and safety problem that endangers everyone sharing the road with large trucks. EOBRs will halt the rampant falsification of paper logbooks, or 'comic books,' and ensure that drivers adhere to Hours of Service requirements."

Source: Sacramento Bee
Electronic Onboard Data Recorders
Fatigue is a major concern in all forms of transportation, and has been identified as a major safety risk facing truck drivers. I have pointed out in previous blogs that, too often, drivers are pushed to work long hours, sometimes in excess of legal limits by trucking companies. The EOBRs are meant to objectively document driving time and duty status to help reduce fatigue, eliminate paper logbooks (sometimes called "Comic Books" because they are frequently falsified), and improve hours of service (HOS) enforcement. On-board recorders have been required in all European Union countries, along with Brazil, Israel, Japan, South Korea, Turkey, and Venezuela.
Minimum Insurance
Trucking companies generally use insurance to pay damages when they are determined to be responsible for causing an accident. Just like you and me, trucking companies are required to carry a minimum amount of insurance. Somewhat surprisingly though, minimum levels of insurance for trucks and motor coaches have not been increased in over 30 years and are woefully deficient. Consequently, a very large portion of the damages and economic losses caused by the trucking industry are imposed on the American motoring public. If the industry were required to absorb the losses it causes, there would be significant changes in the industry which would result in safer highways for all.
Joan Claybrook, Consumer Co-Chair of Advocates and a former National Highway Traffic Safety Administrator, said, "Unfortunately, trucking interests have used the economic downturn resulting in the temporary decline in fatalities to push their anti-safety agenda. The Senate sponsors have drafted a strong and sensible bill that will save lives, prevent injuries and reduce health care costs."

Source: Sacramento Bee
As the bill makes its way through congress, there is fear that these important provisions may be removed or "watered down" because of trucking industry opposition and special interest lobbying. One trucking industry web site complained that "Anti-truck groups use DOT crash report to bash trucking."
But, as several independent safety organizations have attested, this bill is critical to ensuring our roads stay safe.
"This distressing news that there are more truck crash fatalities in 2010 is a clear and compelling call for stronger regulations, tougher oversight, and sustained enforcement of motor carriers across the country," said Jacqueline Gillan, president of Advocates for Highway and Auto Safety (Advocates). "The legislation introduced will ensure that long overdue and frequently ignored federal actions will move forward and our roads and highways will be safer. The safety of the public depends on this bill being passed immediately."

Source: Sacramento Bee
[More on Semi-Truck and Tractor Trailer Safety]
Read More:
(c) Copyright 2011 Brett A. Emison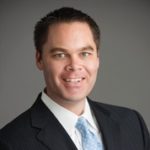 Brett Emison is currently a partner at Langdon & Emison, a firm dedicated to helping injured victims across the country from their primary office near Kansas City. Mainly focusing on catastrophic injury and death cases as well as complex mass tort and dangerous drug cases, Mr. Emison often deals with automotive defects, automobile crashes, railroad crossing accidents (train accidents), trucking accidents, dangerous and defective drugs, defective medical devices.