I see injured people every day in my job.  I have clients who have experienced all manner of tragedy – from sprains and bruises to broken bones, paralysis, burns, and death.  And despite their injuries – and their innocence – they are constantly under attack by big business special interests (usually insurance companies) who do not want to accept responsibility for the consequences of their actions (or the actions of the people they insure).
And so, this week in Missouri, we had a 13-hour filibuster fight lasting all night solely about whether or not a negligent defendant would receive a bailout from the very person he injured.  The issue is one you probably haven't heard about – it's called the collateral source rule.
The collateral source rule can be difficult to understand, but think of it this way: A drunk driver injures a Mom with 2 kids and a husband at home.  Mom has $100,000 in medical bills (which would have been $200,000 without the insurance she paid premiums for over the last decade) and she lost 6 months of work.  Mom's church (or relatives or strangers or rich uncle) chip in to provide assistance and raise money to help pay medical costs and meet the family's immediate needs.  Should the drunk driver have his liability reduced (get a bailout or a set-off) by the amount of the charitable aid that Mom and her family recieved?
Of course not.
The drunk driver should pay for all of the damage he caused by his conduct regardless of the charitable help to the family.  The drunk driver should not receive the benefit – a bailout – of the charitable works.  This is the collateral source rule.
The same principle applies – and should apply – whether the benefit is gratuitous charity or something the plaintiff has paid for, like health insurance.  If Mom (who was injured by the drunk driver) paid health insurance premiums over the last decade and in return for those premiums that she paid her insurer contracted for a reduced rate of pay for her medical care, why should the drunk driver get the benefit of the health insurance that Mom paid for?  The drunk driver didn't pay for those premiums and he should not get their benefit.  Why should the drunk's liability be less just because Mom was responsible and obtained health insurance?  This is the collateral source rule.
This was the fight on the floor of the Missouri Senate overnight this week.
In the end a compromise was reached to make the bill much less Draconian than when it started.  However, the bill (SB 847) still penalizes innocent victims who are forced to bailout the very people or companies who injured them.  I applaud the many senators who stood overnight to help to protect these innocent victims.  The bill must also be heard in the Missouri House.  For my Missouri friends, I urge you to contact your representative and ask him or her to vote against this bill.
© Copyright 2016 Brett A. Emison
Follow @BrettEmison on Twitter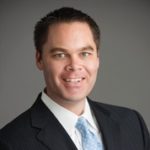 Brett Emison is currently a partner at Langdon & Emison, a firm dedicated to helping injured victims across the country from their primary office near Kansas City. Mainly focusing on catastrophic injury and death cases as well as complex mass tort and dangerous drug cases, Mr. Emison often deals with automotive defects, automobile crashes, railroad crossing accidents (train accidents), trucking accidents, dangerous and defective drugs, defective medical devices.