I have had a number of angry comments from truck drivers for my assertions in previous blog posts that in trucking, like every industry, there are a few "bad apples" that hurt the reputation of the rest of the hard-working, dedicated and professional truck drivers on the road. There was a recent article in the Manitowoc [Wisconsin] News that profiles a small trucking company, Wisconsin Nationwide, which is worried about being undercut by these same "bad apples" that skirt the laws.
While some small trucking companies oppose safety regulations like data recorders, Wisconsin Nationwide founder, president and co-owner Dave De Rosier says he welcomes new safety regulations, including electronic on-board recorders, which monitor time behind the wheel among other parameters. "That way we're not competing with a carrier that is going to run illegally and deliver freight in a time frame that is not legal under the hours of service regulations," Mr. De Rosier says. Wisconsin Nationwide has already implemented the on-board recorders and claims a top 2% safety rating.
Mr. De Rosier also claims that it is a small minority of companies that are operating outside the law (the few "bad apples" that I have also referenced). He continues, "It does get frustrating when we see what truckers with poor safety records some of the shippers use… Is it a matter of bottom-line pricing? They don't have the expenses we have with our safety record, so they can pass on a lower rate."
At a luncheon for civic and business leaders in Manitowoc County, Gene Olsen, a consultant with Safety Compliance Associates in Green Bay (who advises Wisconsin Nationwide), gave a presentation entitled "The Effects of Transportation Regulations on the Economy." In this presentation Olsen says that regulators face a "balancing act" between managing the costs associated with new regulations and providing a safer road environment for truck drivers and the traveling public. He also says that as insurance companies increase their underwriting standards, as many as 30% of truck drivers may lose their jobs because of poor driving records.
I stand by my previous statements that many trucking companies, like Wisconsin National, seem to have safety as a top priority. Unfortunately, until new regulations take effect, there will continue to be enough "bad apples" to spoil the reputation of the rest of the professional drivers. I, like Mr. De Rosier, advocate for the new safety regulations that will level the playing field for trucking companies that want to make safety their top priority and also provide for safer roadways for all of us.
(c) Copyright 2011 Brett A. Emison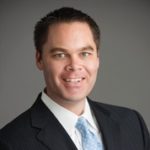 Brett Emison is currently a partner at Langdon & Emison, a firm dedicated to helping injured victims across the country from their primary office near Kansas City. Mainly focusing on catastrophic injury and death cases as well as complex mass tort and dangerous drug cases, Mr. Emison often deals with automotive defects, automobile crashes, railroad crossing accidents (train accidents), trucking accidents, dangerous and defective drugs, defective medical devices.