I've mentioned before that my wife loves The Amazing Race.  It really is a fun show to watch.  Viewers get to watch entertaining challenges in some majestic parts of the world.  If you're not familiar with the show, contestants – in teams of two – race each other around the globe and must compete in a series of challenges at each new location.  The team coming in last at each leg of the race "may be eliminated".
Just this season, contestants have ridden in race cars, bungee jumped, para-glided, and scaled glaciers – to name just a few challenges.  For each of these tasks, I'm sure the producers took great care to ensure that proper safety protocols were followed.  Yet I'm consistently amazed – each and every week – to see these contestants racing through busy streets, snow packed roads, and other dangerous travel conditions around the world… all without wearing seat belts.
It happened again on the season finale.
In each of the screen-shots above from the finale, you can see the three finalists racing around Alaska without wearing seat belts.  According to AAA's Digest of Motor Laws, what the contestants were doing was not only dangerous – it was illegal.  Alaska requires seat belts to be used by the driver and all passengers age 16 and older.
Simply put, seat belts save lives.  According to the CDC, seat belts have saved more than a quarter-million lives since 1975.
Some Things To Remember About Your Seat Belt

(1) Be aware of how your seat belt fits.  Most drivers (or passengers) never think about proper seat belt fit (seat belt geometry).  Automakers know how important good seat belt geometry is for proper safety, but most of the rest of us do not.  Most vehicle occupants simply assume that if the seat belt is around some part of the body and buckled securely, the seat belt will automatically protect you.  That's incorrect.  The seat belt must fit properly in order to be effective.
(2) Three-point (lap/shoulder belt) restraints are much more effective at preventing injury than other seat belt designs (including lap-belt only and passive restraint (automatic) seat belt designs).  In fact, a lap-belt only seat belt can cause worse injuries than if no seat belt at all had been used.
(3) Don't recline your seat.  When driving long distances, it can be tempting to adjust your seat back and recline back for a nap.  Car makers know this is dangerous, but don't properly warn of the problem.  When the seat is reclined, the seat belt comes away from your body and no longer serves as a restraint system.  The seat back position will permit your body to slide around or be thrown across the vehicle during a collision and can result in severe, permanent injury.
(4) Don't permit slack in your seat belt.  It can also be tempting to adjust your seat belt for comfort by introducing some slack in the belt or even positioning the shoulder belt behind your back.  You must not do this.  Such adjustments can make your seat belt completely ineffective and cause severe injury during a crash.
(5) Make sure you belt is positioned properly.  The lap portion of the seat belt must fit snuggly across the bony structures of your hips.  For three-point (or lap/shoulder) belts, the shoulder portion must be snug against your chest and cross at your shoulder.  A few vehicles on the road today are equipped with seat belts mounted inside the seat back itself (as opposed to mounted on the B- or C-pillar near the vehicle's door).  These seat-mounted belts are known as "integrated seat belts" or "all belts to seat" and provide the safest fit and geometry.  Be sure to adjust your shoulder belt so that it fits properly.  Never let the seat belt cross over your neck and never tuck the shoulder belt behind you or under your arm.
The Amazing Race should be a better role model for vehicle and highway safety.  Contestants routinely receive a 30-minute penalty for ignoring other rules and instructions.  Let's see a 30-minute penalty for failing to take proper safety precautions when not properly wearing a seat belt.
Please ensure your contestants keep themselves safe and set a good example for the millions of families watching these episodes every week.
© Copyright 2013 Brett A. Emison
Follow @BrettEmison on Twitter.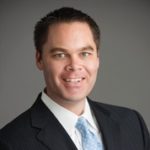 Brett Emison is currently a partner at Langdon & Emison, a firm dedicated to helping injured victims across the country from their primary office near Kansas City. Mainly focusing on catastrophic injury and death cases as well as complex mass tort and dangerous drug cases, Mr. Emison often deals with automotive defects, automobile crashes, railroad crossing accidents (train accidents), trucking accidents, dangerous and defective drugs, defective medical devices.