Canadian source, TheStar.com, has reported that, even though Toyota has sent letters to millions of U.S. customers warning them about floor mat problems resulting in sudden unexpected acceleration, Toyota has completely ignored its Canadian customers.
Toyota began sending letters to millions of U.S. customers three weeks ago warning them about the danger of loose floor mats interfering with accelerator pedals, but the company hasn't yet personally notified thousands of vehicle owners in Canada.

***

But the Automobile Protection Association, which represents motorist interests, said while complaints about the problem are much lower here – even on a per-capita basis – than in the United States, Toyota Canada should still have sent letters like its American counterparts to properly warn all customers.

"They should have done it as a precautionary measure and followed up again later after finding out the cause and resolution," association president George Iny said.

"We're also not convinced that the issue is only one of mats on the listed vehicles. It may be more complicated than that."
Toyota's actions — or inactions in this case — says much about its safety philosophy and what it holds most dear, ever increasing profits or customer safety. In the United States, Toyota ignored thousands of sudden acceleration reports for more than five years. In Canada, it is ignoring them still. Even when it finally acknowledged there was a problem in the U.S., Toyota made false and misleading comments to make it seem like the problem was less severe than it actually was. NHTSA finally called out Toyota publicly and Toyota has since issued a retraction.
Toyota's conduct tells me a couple things:

(1) Toyota appears to value money over people's lives.

(2) Toyota ks not likely to fix this problem on its own without facing significant financial and economic consequences for its despicable conduct.
Too many people have been injured or killed because of unintended acceleration while Toyota continues its hand wringing. It's time that Toyota finally fixes this problem.
Until then, all Toyota drivers must be prepared.
You can learn more about the Toyota sudden acceleration defect by reading these previous reports of Toyota's sudden acceleration problem:
Toyota Denied Sudden Acceleration Problem For More Than 5 Years
"Inaccurate and Misleading" Statements On Toyota Sudden Acceleration Problem
Toyota Sudden Acceleration: Case Is Not Closed
Safety Group Responds To Toyota On Sudden Acceleration Defect
Toyota Has More Troubles Than Just Sudden Acceleration
You can learn more about Toyota's dangerous sudden acceleration defect at our auto safety blog or by visiting our web site.
Learn more and become a fan of Langdon & Emison on Facebook.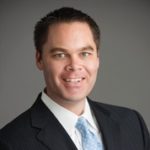 Brett Emison is currently a partner at Langdon & Emison, a firm dedicated to helping injured victims across the country from their primary office near Kansas City. Mainly focusing on catastrophic injury and death cases as well as complex mass tort and dangerous drug cases, Mr. Emison often deals with automotive defects, automobile crashes, railroad crossing accidents (train accidents), trucking accidents, dangerous and defective drugs, defective medical devices.