Toyota says the National Highway Traffic Safety Administration ("NHTSA") has thoroughly investigated the sudden acceleration problem. However, reports show that NHTSA has received reports of only 100 sudden acceleration events while Toyota and independent researches know of more than 2,000 sudden acceleration incidents.
Over 1,000 Toyota and Lexus owners have reported sudden, spontaneous acceleration of their vehicles since 2001, including crashes blamed for 19 deaths, far more than earlier disclosed, the Los Angeles Times reported on Sunday.

The National Highway Traffic Safety Administration previously has said it had received reports of 100 such incidents, including 17 crashes and five fatalities.

***

Independent safety expert Sean Kane, president of Safety Research and Strategies, told the Times he has identified nearly 2,000 such cases.
Toyota has ignored this problem for more than five years. Meanwhile, thousands of these accidents keep happening and people are dying. Why is Toyota getting away with this? Who can hold Toyota accountable?
Why is it that a major car maker, like Toyota, thinks it can get by with knowingly maiming and killing people? If you or I did anything like this, we would be in jail? Why is there one set of rules for regular people and another set of rules for big corporations? Shouldn't we all have to live by the same rules? Toyota must fix this problem now and it must be held accountable for the lives it has taken while it ignored this problem.
You can learn more about the Toyota sudden acceleration defect by reading these previous reports of Toyota's sudden acceleration problem:
Toyota Denied Sudden Acceleration Problem For More Than 5 Years
"Inaccurate and Misleading" Statements On Toyota Sudden Acceleration Problem
Toyota Sudden Acceleration: Case Is Not Closed
Safety Group Responds To Toyota On Sudden Acceleration Defect
Toyota Has More Troubles Than Just Sudden Acceleration
You can learn more about Toyota's dangerous sudden acceleration defect at our auto safety blog or by visiting our web site.
Learn more and become a fan of Langdon & Emison on Facebook.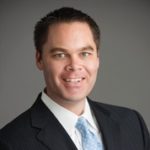 Brett Emison is currently a partner at Langdon & Emison, a firm dedicated to helping injured victims across the country from their primary office near Kansas City. Mainly focusing on catastrophic injury and death cases as well as complex mass tort and dangerous drug cases, Mr. Emison often deals with automotive defects, automobile crashes, railroad crossing accidents (train accidents), trucking accidents, dangerous and defective drugs, defective medical devices.