A number of sources have reported that government safety regulators have called on scientists from the National Academy of Sciences and NASA to investigate the Toyota sudden acceleration recall as the The Los Angeles Times reports that sudden acceleration deaths continue to climb to more than 100 people killed by this deadly problem.
From The Los Angeles Times:
The National Academy of Sciences will lead a broad investigation into unintended acceleration and electronic vehicle controls under a 15-month study expected to be announced by federal regulators Tuesday.

In addition, the National Highway Traffic Safety Administration will conduct a separate inquiry into sudden acceleration by Toyota Motor Corp. vehicles. Toyota has issued nearly 10 million recall notices worldwide to correct floor mat and gas pedal defects that it says can lead to runaway vehicles.

The two investigations follow pressure from Congress on federal safety regulators to address persistent questions about the causes of unintended acceleration, and whether the problems stem from faulty computer-controlled electronic throttle systems.

***

The National Academy of Sciences' investigation will be conducted by its National Research Council, which will tap a panel of experts that will study electronics in vehicles of all manufacturers, human error, mechanical failure and accelerator systems.

A second study focused on Toyota vehicles would be conducted by NHTSA, which is enlisting help from NASA. The space agency was brought into the probe for its "expertise in electronics, hardware, software, hazard analysis and complex problem solving," the Transportation Department announcement said.

***

Sean Kane, president of Safety Research & Strategies, said the studies are "a step in the right direction," particularly the appointment of an independent panel under the National Research Council and the investigation requested by the inspector general.
Toyota has spent millions of dollars trying to convince the public that electronics are not a cause of Toyota's sudden acceleration defect. However, a panel of leading experts, including the former head of the National Highway Traffic Safety Administration ("NHTSA"), held a press conference last week to refute Toyota's claims that electronics play no role in Toyota's sudden acceleration problem.
Last week, safety experts found a "smoking gun" Toyota document from 2002 where Toyota identified electronic problems that caused "engine surge" in its 2002 Camry vehicles. We also learned last week that federal safety investigators asked Toyota in 2007 to install software that would prevent sudden acceleration.
Toyota's focus on PR, market share and profits rather than on safety and actually fixing the deadly sudden acceleration problem is both disturbing and disappointing. Rather than focusing on a solution to the sudden acceleration crisis, Toyota has remained steadfastly focused on protecting its image rather than protecting its drivers. Toyota continues to put market share and profits ahead of safety and human life.
Toyota went so far as to create internal company documents bragging about how Toyota "wins" when safety loses. In fact, Toyota bragged about saving more than $100 million when it used its special interest lobbyists — former NHTSA safety officials hired by Toyota — to avoid a sudden acceleration recall in 2007. Only a month after Toyota's bragging document was produced, a family of four was killed when their Lexus vehicle accelerated out of control in California.
When automotive professor, David Gilbert, created a test that showed Toyota's electronics could cause sudden unintended acceleration, Toyota's litigation defense lawyers used an "unlimited budget" to buy testing designed solely to discredit Professor Gilbert's test (a test that Toyota officials admitted to Congress that Toyota had been able to reproduce).
Toyota engineers did not develop a test to see if they correct the design flaw that permitted electronically induced acceleration. Rather, Toyota's defense lawyers used hired guns to discredit an independent automotive professor that dared to challenge Toyota's public statements.
Throughout the sudden acceleration time line, one thing has been consistent: Toyota has consistently misled the public about the nature and severity of the Toyota sudden acceleration problem. When given the opportunity to come forward with information, Toyota has chosen lie after lie after lie.
You can view the time line of Toyota's checkered safety history here.
Toyota has a well-documented history of attempted cover-ups of safety problems. The Detroit Free Press has documented how Toyota has stonewalled the investigation of these problems since at least 2003.
After dragging its feet and being called "safety deaf" on the sudden acceleration recall, Toyota did it again when Toyota knew of the problems with its Prius brakes long before warning its drivers, customers and innocent motorists. Not only are the multiple Toyota recalls hurting consumers, they are hurting rental car companies as well.
Now, Toyota has said its own data recorders are not reliable. What are these black boxes saying that has Toyota withholding this evidence. If these black boxes said that drivers were hitting the gas pedal instead of the brake, you know Toyota would be holding these black boxes up in front of every television camera and microphone in the country. What else is Toyota covering up?
It's time that the public finally hold Toyota accountable for putting profits over safety and money over lives.
You can learn more at our safety blog and become a fan of Langdon & Emison on Facebook.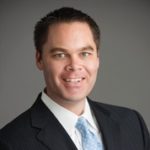 Brett Emison is currently a partner at Langdon & Emison, a firm dedicated to helping injured victims across the country from their primary office near Kansas City. Mainly focusing on catastrophic injury and death cases as well as complex mass tort and dangerous drug cases, Mr. Emison often deals with automotive defects, automobile crashes, railroad crossing accidents (train accidents), trucking accidents, dangerous and defective drugs, defective medical devices.