Last week, Toyota expanded its massive sudden acceleration recall to include another 2.3 million vehicles, bringing the total number of vehicles recalled to 6.5 million.
Just days later, USA Today has reported that Toyota will expand the recall again to include up to 2 million European vehicles. Then, Toyota expanded its recall for a third time to include an additional 1.1 million vehicles, not including additional models sold in Europe and China. More recalls are on the way.
Now news outlets like USA Today are finally starting to ask why Toyota did not utilize cheap and effective "smart pedal" technology in its vehicles. I've been asking this same question since November:
Safety experts say all Toyota vehicles should include a Smart Brake system that will override the electronic throttle when the brake is engaged. Many other manufacturers include this critical safety feature, but Toyota has not yet implemented the safety device. Only after several injuries and deaths from sudden acceleration has Toyota even considered the Smart Brake and, even now, for only some of its vehicles.
According to USA Today, "smart brake" technology has been around for more than a decade, are effective, and would cost less than a dollar per vehicle to design and install.
Inexpensive technology used for more than 15 years in some European cars could have prevented crashes caused by stuck gas pedals in Toyota vehicles.

A brake-override system or "smart pedals" can slow a vehicle even if a gas pedal sticks or if it's depressed by a driver at the wrong time. The system works simply: When brakes are pressed at the same time a gas pedal is engaged, the electronic signal propelling the car is interrupted, and the car automatically is slowed to idle.

***

The technology is on all Mercedes-Benz, BMW, Nissan, Infiniti, Audi and Volkswagen models. U.S. automakers, Volvo and Honda are among those without the system. [Author's Note: they system is also available in Chrysler vehicles.]

Most automakers would face about $1 million in development costs — typically, less than $1 a vehicle for new cars — to add the feature during production, three auto safety engineers say. They spoke with USA TODAY on the condition of anonymity because development costs are not publicly disclosed. Such a sum is a pittance in the auto world, where companies frequently build dozens of $500,000 preproduction vehicles before one is sold.
Other manufacturers have provided the "smart brake" system for years. This system overrides the throttle input when the brake is applied and makes sure that the car is able to stop. Toyota refused to provide this critical safety feature for years despite the ongoing sudden acceleration problems.
Why did Toyota refuse to utilize this critical safety device? Was $1 too much to spend to ensure that innocent drivers wouldn't be injured or killed by runaway vehicles? Was it simply easier to "blame the driver" and call the problem "driver error" rather than acknowledge this serious safety defect?
Congress will hold hearings investigating Toyota conduct and the severity of its sudden acceleration problem. Let's hope Toyota is finally held accountable and we get some answers.
I have been documenting the Toyota sudden acceleration and "sticky throttle" problems for months and you can learn more at our auto safety blog.
Learn more and become a fan of Langdon & Emison on Facebook.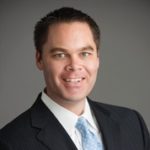 Brett Emison is currently a partner at Langdon & Emison, a firm dedicated to helping injured victims across the country from their primary office near Kansas City. Mainly focusing on catastrophic injury and death cases as well as complex mass tort and dangerous drug cases, Mr. Emison often deals with automotive defects, automobile crashes, railroad crossing accidents (train accidents), trucking accidents, dangerous and defective drugs, defective medical devices.