An article in Time magazine suggests that Toyota's massive recall will not end the controversy over the Toyota sudden acceleration defect.
But critics complain that Toyota was slow to acknowledge the problem, and may still not be dealing with it adequately. "I don't think Toyota has handled it well," says Clarence Ditlow, the director of the Center of Auto Safety in Washington, D.C. Ditlow says the record shows that Toyota executives first became aware of a possible problem 10 years ago — a scenario Toyota disputes — when the company replaced the floor mats on Lexus models sold in Great Britain. "There have been six different defect petitions [filed with the National Highway Traffic and Safety Administration, or NHTSA]," says Ditlow.
Other experts point to errant electrical signals that may be triggering some of the sudden accelerations. For some Toyota vehicles, reports of unintended acceleration and accelerator problems increased by more than 500% after the company adopted electronic drive-by-wire systems in its vehicles.
"With the electronic throttle, the driver is not really in control of the engine," said Antony Anderson, a Britain-based electrical engineering consultant who investigates electrical failures and has testified in sudden-acceleration lawsuits. "You are telling the computer, will you please move the throttle to a certain level, and the computer decides if it will obey you."
Time confirmed that Toyota's recall will change the shape of its accelerator pedal on millions of vehicles and that Toyota will install a brake-override system on some (but not all) of its vehicles. Experts continue to say that Toyota's recall effort is not enough and will not fix the underlying accelerator problems.
After ignoring this problem for more than five years and then lying to the public, Toyota appears to finally be doing something, but it doesn't look like it is doing enough or doing it soon enough.
More than 5 years ago, the Center for Auto Safety identified the electronic throttle control as the most likely source of the sudden acceleration defect. However, Toyota continues to public deny the possibility.
Toyota continues to deny that electronic technology was a factor in any reported case of unintended acceleration, said spokesman Mike Michels.
If there is no problem with the electronic throttle control system, then why is Toyota rolling out a "smart brake" technology to override the throttle when the brake is applied? If there is a problem with the electronic throttle control, then why doesn't Toyota provide the "smart brake" in all its vehicles. Clearly Toyota is not doing enough to protect its customers and the rest of us driving on American roads and highways.
Even the fixes Toyota has finally come up with won't be available until at least April of next year.
Other manufacturers have provided the "smart brake" system for years. This system overrides the throttle input when the brake is applied and makes sure that the car is able to stop. Toyota refused to provide this critical safety feature for years despite the ongoing sudden acceleration problems.
There have been more than 2,100 reported instances of Toyota sudden acceleration.
Why has it taken Toyota more than five years to finally address this problem? Why did so many Toyota owners and innocent passengers and other motorists need to be injured or killed before Toyota would do the right thing and at least try to fix the accelerator problem?
Did Toyota think it didn't have to play be the same rules as the rest of us?
Until Toyota finally creates a solution that actually fixes the problem, all Toyota drivers must be prepared. You can learn how to stop your vehicle if it experiences the sudden acceleration problem at this post.
You can learn more about the Toyota sudden acceleration defect by reading these previous reports of Toyota's sudden acceleration problem:
Toyota Sudden Acceleration Recall: Company Vows To "Make Better Cars"
Toyota Sudden Acceleration: Safety Experts Want Toyota Recall Expanded
Toyota Sudden Acceleration Recall: Company Focuses On Wrong Problem
Toyota Recall Won't Fix Accelerator Problem
Toyota Denied Sudden Acceleration Problem For More Than 5 Years
You can learn more about Toyota's dangerous sudden acceleration defect at our auto safety blog or by visiting our web site.
Learn more and become a fan of Langdon & Emison on Facebook.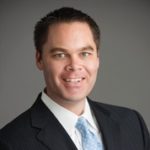 Brett Emison is currently a partner at Langdon & Emison, a firm dedicated to helping injured victims across the country from their primary office near Kansas City. Mainly focusing on catastrophic injury and death cases as well as complex mass tort and dangerous drug cases, Mr. Emison often deals with automotive defects, automobile crashes, railroad crossing accidents (train accidents), trucking accidents, dangerous and defective drugs, defective medical devices.