There have been a number of reports regarding the Toyota sudden acceleration recall since it was announced yesterday, the day before Thanksgiving. The experts at Safety Research & Strategies have an excellent analysis of why the Toyota recall will not fix the underlying acceleration problem.
Get out the Saw, Hammer and Computer

Toyota's fix, which is expected to start in January, will first cut the length of the accelerator pedals until replacement pedal assemblies become available several months later.

According to NHTSA, Toyota will also install a brake-to-idle algorithm on the Camry, Avalon and Lexus ES 350, IS 350 and IS 250 models as an "extra measure of confidence." This design, found in other manufacturers' vehicles with electronic throttle, including Audi, BMW and VW, will bring the engine to idle if both the brake and the accelerator pedals are applied. A significant number of motorists who experienced frightening SUA events reported that no amount of braking would stop the vehicle once it took off.

SRS President Sean Kane said Toyota's long-awaited fixes are welcome, but the recall doesn't include some of the well-known problem vehicles, such as the 2002 – 2006 Camry / Lexus ES which also have electronic throttle controls. Nor does Toyota's recall include all models that the company claims have experienced floor mat interference unintended acceleration incidents.

"Do floor mats cause unintended acceleration in Toyotas, yes. But floor mats don't explain many of the incidents. The good news from this recall is that regardless of the cause of unintended acceleration, the brake override remedy will likely bring a measure of control to drivers and prevent crashes" said Kane. "Brake overrides should be standard failsafe design on any vehicle with an electronic throttle."
After ignoring this problem for more than five years and then lying to the public, Toyota appears to finally be doing something, but it doesn't look like it is doing enough or doing it soon enough.
More than 5 years ago, the Center for Auto Safety identified the electronic throttle control as the most likely source of the sudden acceleration defect. However, Toyota continues to public deny the possibility.
These new fixes may allow the driver to better control a runaway Toyota, and are important steps toward controlling the SUA problem. But Toyota's latest recall does nothing for owners of problem models excluded from the recall.
Until Toyota finally creates a solution that actually fixes the problem, all Toyota drivers must be prepared. You can learn how to stop your vehicle if it experiences the sudden acceleration problem at this post.
You can learn more about Toyota's dangerous sudden acceleration defect at our auto safety blog or by visiting our web site.
Learn more and become a fan of Langdon & Emison on Facebook.
____________________________________________________________________
Update: Toyota's Record Accelerator Recall Surprises Unprepared Dealers
____________________________________________________________
Update: Toyota Recall: Experts Point To Electronic Throttles; Not Floor Mats In Sudden Acceleration Problem
____________________________________________________________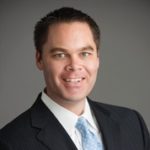 Brett Emison is currently a partner at Langdon & Emison, a firm dedicated to helping injured victims across the country from their primary office near Kansas City. Mainly focusing on catastrophic injury and death cases as well as complex mass tort and dangerous drug cases, Mr. Emison often deals with automotive defects, automobile crashes, railroad crossing accidents (train accidents), trucking accidents, dangerous and defective drugs, defective medical devices.