There is a shortage of safe, qualified truck drivers in the trucking industry. CNN estimated the current shortage at 200,000 drivers. However, a trucking industry consultant estimated today's shortage will increase to 800,000 by 2014.
This truck driver shortage has implications for highway safety. While defects within the trucks themselves sometimes enhance the danger in truck accidents, safety is at least partially the reason for the number of unfilled trucking positions. Brett Aquila at TruckingTruth told CNN: "Drivers are put under intense scrutiny before they get into the industry, and for good reason. It's incredibly risky putting someone behind the wheel of an 80,000 pound truck with your company's name on it."
In 2010, the federal government began publishing the safety records of not just trucking companies, but also individual drivers. This publication has led many companies to increase hiring standards and seek only drivers with very good safety ratings.
CNN also noted the difficulty of joining the industry. Commercial truck drivers must be qualified to operate a semi truck safely on the highway. Training to obtain a commercial's driver's license can take up to eight weeks and cost approximately $6,000.
But what about the current truckers on the road and the new truck drivers joining them. If with an initial training course, the highways may be flooded with rookie truck drivers without the experience to know the ins and outs of truck driving safety. There is a learning curve to every skill set and every profession. There may soon be a quarter-million semi truck drivers at the very beginning of that curve.
The driver shortage also puts a strain on current drivers because of increased demands placed on them by customers, shippers, and their employers. As Autoblog's headline says, the truck driver shortage means a longer wait for your packages. As trucking companies are pressured by customers to deliver freight, that pressure may trickle down to the drivers.
Even though hours of service regulations were tightened recently, drivers can still be forced by their employers to operate a semi truck for 14 11 consecutive hours (correct hours of service also referenced in this previous post) and be within the bounds of the rule. I've said time and again that the majority of truck drivers are responsible, safe professionals.
However, otherwise safe and professional tractor trailer drivers can be pushed by their trucking companies to log more hours over longer and longer stretches of highway. The trucking system is stacked against truck drivers because the corporations make millions off of the driver's hard work and shifts all of the burdens and risks onto the driver.
Drivers are frequently paid by the mile, not by the hour. Thus, when there is highway congestion, road construction, bad weather, or other delay, it is the driver that is penalized. The driver must work longer hours for the same pay and may be pressured to "make up time."
These industry pressures too often lead to lapses in judgment and cutting corners on safety. The Advocates for Highway and Auto Safety estimated in a report that 5,000 fatalities occur every year in the U.S. due to trucking accidents.
Too many hours behind the wheel and lead to dangerous fatigue in truck drivers. The U.S. DOT published the Driver Fatigue and Alertness Study, which found that truck driver fatigue is the leading factor in heavy truck accidents. But safer restrictions on time behind the wheel are necessary if we're really going to respond to the problem as a nation.
Medical research shows that most people require 7 ½ to 8 hours of sleep a day. But the Driver Fatigue and Alertness Study states that the average truck driver gets 4.8 hours of sleep. It goes without saying that this minimal amount of rest may lead to sleep deprivation and driver fatigue.
Long hours trapped in a semi truck and unhealthy habits of the road lead many truck drivers to suffer from sleep apnea. Studies estimate that nearly 1/3 of semi truck drivers suffer from obstructive sleep apnea, which raises serious safety concerns.
UPDATE (7/31/2012): Legal Examiner contributor and professional truck driver, Truckie D, has a very good post describing the poor pay and working conditions suffered by many truck drivers that likely contribute to the shortage of drivers willing to drive semi trucks at current pay levels and working conditions. Check out his post The Driver Shortage Myth.
[More on Semi Truck and Tractor Trailer Crashes]
Read More:
(c) Copyright 2012 Brett A. Emison
Follow @BrettEmison on Twitter.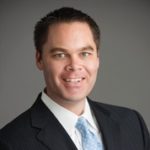 Brett Emison is currently a partner at Langdon & Emison, a firm dedicated to helping injured victims across the country from their primary office near Kansas City. Mainly focusing on catastrophic injury and death cases as well as complex mass tort and dangerous drug cases, Mr. Emison often deals with automotive defects, automobile crashes, railroad crossing accidents (train accidents), trucking accidents, dangerous and defective drugs, defective medical devices.