From the US Department of Transportation: "U.S. Transportation Secretary Ray LaHood today announced a final rule specifically prohibiting interstate truck and bus drivers from using handheld cell phones while operating their vehicles. The joint rule from the Federal Motor Carrier Safety Administration (FMCSA) and the Pipeline and Hazardous Materials Safety Administration (PHMSA) is the latest action by the U.S. Department of Transportation to end distracted driving."
This is significant news within the field of truck accident litigation. This new rule prohibits semi truck drivers from using cell phones while driving and violators will face a federal fine of up to $2,750 for each offense and disqualification from operating a commercial vehicle after multiple violations.
"When drivers of large trucks, buses and hazardous materials take their eyes off the road for even a few seconds, the outcome can be deadly," said Transportation Secretary Ray LaHood. "I hope that this rule will save lives by helping commercial drivers stay laser-focused at all times while behind the wheel."
This new rule banning cell phone use follows a 2010 regulation banning text messaging while operating a commercial truck or bus.
Distracted driving has become an endemic problem every bit as serious as driving on defective tires, with distracted driving crashes including a semi-truck / train collision, collisions with highway construction workers, multi-car pile-ups, bus drivers reading while driving passengers, and even a tractor trailer driver watching porn while driving.
Texting and using a cell phone while driving account for more than 25% of auto crashes. In fact, distracted driving can be as dangerous and as deadly as driving drunk:
Drivers are twice as likely to cause a crash if texting than if drinking – Drunk driving increases the likelihood of a causing a car crash by 4 times while texting and driving increases the risk by 8 times
Texting drivers need 6 times as much stopping distances to stop than a drunk driver – drunk drivers travel 4 additional feet before stopping while a texting driver travels 25 more feet before stopping
Texting drivers typically gaze at their mobile device for 5 seconds – enough time to travel 29 car lengths at interstate speeds
A distracted semi truck driver is 23 times more likely to cause a crash or close call.
I applaud Secretary LaHood for bringing attention to the growing problem of distracted driving and hope the DOT is serious about enforcing this new regulation. Driving an 80,000 tractor trailer covering hundreds of thousands of miles is an awesome responsibility. Truckers and trucking corporations must keep safety first.
[More on Distracted Driving]
Read More:
(c) Copyright 2011 Brett A. Emison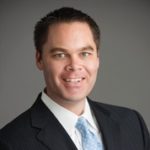 Brett Emison is currently a partner at Langdon & Emison, a firm dedicated to helping injured victims across the country from their primary office near Kansas City. Mainly focusing on catastrophic injury and death cases as well as complex mass tort and dangerous drug cases, Mr. Emison often deals with automotive defects, automobile crashes, railroad crossing accidents (train accidents), trucking accidents, dangerous and defective drugs, defective medical devices.