Recent Department of Transportation studies have shown that more than 90% of railroad-related fatalities occur at railroad crossings. One of the reasons: according to the Federal Highway Association Office of Safety, of 136,041 public at-grade crossings, the FHA estimates that (as of the end of 2009) only 31% had gates, 16% have flashing lights, and less than 1% have highway traffic signals, wigwags, and bells. The same office reports that in 2009 there were 1,896 incidents at public highway-rail crossings in the United States that resulted in 247 deaths, and 705 injuries.
According to the nonprofit group Angels on Track Foundation, a train carrying hazardous materials runs off the tracks and spills its load on average once every two weeks. The group also states that every ninety minutes there is a train on motor-vehicle accident/incident in the United States.
As I've written before, it's important for motorist to be aware of railroad crossing dangers. Since trains are designed to stay in motion in one direction for long periods of time, it is usually difficult for them to stop. For this reason, railroad companies and train crews are required to properly warn motorists of an approaching train.
Sometimes, a vehicle's driver can do everything right, but is not given a proper warning. Congress passed legislation in 2008 that requires the FRA to make efforts to improve safety. In response, the Agency announced rules last July that require the ten states with the most crossing accidents or collisions to develop safety plans. The ten states have one year to make the plans and five years to implement them. Railroads often refuse to install safety devices (such as lights and gates at crossings) without getting funding from the federal or state government. If these railroad companies do more to make sure their railroad tracks and crossings are safe, statistics like those above would be affected for the better. But for now, the majority of U.S. rail crossings are a hazard for the average American citizen and passenger.
[More information on railroad crossing dangers]
[More posts from the "Did You Know…" series]
(c) Copyright 2010 Brett A. Emison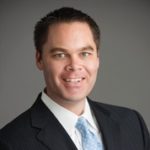 Brett Emison is currently a partner at Langdon & Emison, a firm dedicated to helping injured victims across the country from their primary office near Kansas City. Mainly focusing on catastrophic injury and death cases as well as complex mass tort and dangerous drug cases, Mr. Emison often deals with automotive defects, automobile crashes, railroad crossing accidents (train accidents), trucking accidents, dangerous and defective drugs, defective medical devices.